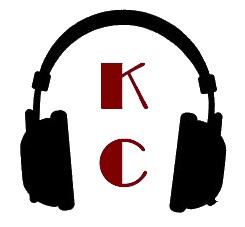 Site Update
I changed the layout of the site again. Hopefully there are no issues with the way it looks on your computer. I ditched the frames and the arduous mapping and created a simple new logo. The menu requires Java. The featured media will usually be in the green Sound Lantern player.

1.4.2009
Weekend anchor Jere Gish will leave KMBC; he is returning to his old station in Pennsylvania. Jim Flink will move back to weekends. Kris Ketz and Donna Pittman will alternate co-anchoring the last two hours of the morning show with Dion Lim.

1.1.2009
Time Warner and Viacom resolved their differences, but a few local channels did not. Sunflower Broadband dropped KMBC and KCWE from the lineup as compensation negotiations stalled. Dish Network dropped Topeka's KTKA for the same reason.

1.1.2009
On January 19th, KQTV in St. Joseph will lower their tower 200 feet and reduce analog power in preparation to move their digital signal to channel 7.

12.22.2008
You might've noticed the featured sound is being hosted by Sound Lantern. I hope to move some audio clips onto that site, which seems to maintain the sound quality much better than YouTube. You can see a couple of embedded sounds on the 104.3 page, 105.9 page and 106.5 page.

12.22.2008
With the demise of NBC Weather Plus, KSHB is transitioning to its own weather channel on its digital subchannel (42.2 digitally, 41.2 on your TV).

12.22.2008
Former KUDL and WHB morning co-host and longtime production man Chuck Hayes died earlier this month from cancer.

12.15.2008
As announced earlier, KCWE shut off its analog signal this morning. The switch occurred at the end of KMBC's morning newscast. KMBC will move its digital signal to channel 29, hence the need for an early shutdown at KCWE.

12.9.2008
Sports is not on a good streak in Kansas City. KCTV will drop Metro Sports from its nightly newscasts. Metro will continue to provide a Chiefs pregame and postgame show. KCTV does not have any plans to restart sports on their own.

12.9.2008
KMRN (1360 kHz) in Cameron, Missouri, has switched from talk to country.

12.3.2008
Longtime television news anchor Stan Carmack died last week at the age of 71. Carmack worked at KCMO-TV/KCTV for 21 years. He also had a four-year stint at KMBC, as seen in this video.
>>Video

11.24.2008
The game is over for the 38 Sports Spot. KSHB and KMCI canceled the show after five years, citing economic reasons.

11.18.2008
KCWE won't wait until February. The CW affiliate will turn off its analog signal on December 15th, becoming the first DTV-only station in Kansas City (for a couple of months, anyway).

11.14.2008
27 years after the Christine Craft lawsuit, KMBC watches history repeat itself. Kelly Eckerman, Peggy Breit and Maria Antonia sued KMBC and Hearst-Argyle for age and gender discrimination. Eckerman is 48, Antonia is 49 and Breit is 54. They all cited changes to their schedules in deference to the younger females to the station, and different standards for the older males on the air.
>>lawsuit (.pdf)

11.12.2008
Kelly Urich is leaving KMXV after more than ten years with the station. Urich will record a show for Sirius-XM satellite radio.

11.7.2008
Christmas music? You bet. KCKC and KUDL both flipped the switch within hours of each other.

11.7.2008
KTKA laid off several employees, including anchor Sophia (Wharton) Spencer. It appears they will cancel their morning and noon news.

11.3.2008
I updated KKWK's status to show they have changed from adult contemporary to classic hits.

10.27.2008
This is not the best time to be in radio. On the heels of Entercom's job cuts, Cumulus issued its own layoffs at the Kansas City and Topeka clusters recently. That includes Rich and Luann at KQTP, Chris Gallagher at KMAJ, Charlie Knight and Don Daniels from KCMO-FM, Moffitt and Frankie from KCFX and Dell Rice from KMJK. When Wilks Broadcasting took over the CBS/Infinity stations, they made some job cuts... could they do it again? In the newspaper world, KC Star reporters are very worried about their job security post-election. And in television, we're always worried!

10.27.2008
KMBC is broadcasting on a second digital subchannel now. The first one is weather. The second one appears to just show full screen versions of programming.

10.20.2008
KCTV transitioned to high definition newscasts this week. That leaves WDAF as the only newscast not in HD.

10.17.2008
Entercom swings the axe repeatedly at their Kansas City-area offices. Market Manager Herndon Hasty, PD Greg Bergen, sports reporter Rhonda Moss and several others are all out. The company also stopped matching 401(k) funds.

10.5.2008
Jim Welch passed away a couple of weeks ago in Phoenix. He worked in Kansas City under his real name at KMBR/KLTH, and earlier at WHB under the name Greg Austin.
>>Article

10.5.2008
Admittedly, I whiffed on KSNT's owner buying KTMJ, the FOX affiliate in Topeka. That happened some time ago. Now the two stations have combined forces. KTMJ will begin a 7:00 a.m. newscast at the end of the month. Also in Topeka, KTKA has been up for sale since the summer, but so far, no buyer has come forward.

10.5.2008
I've already seen Christmas decorations sharing space with Halloween decorations. Not surprisingly, Christmas music is already on the air too. KCXL (1140 kHz) and KCTO (1160 kHz) are airing Christmas music on the weekends. KCTO also plays an hour of it at 11:00 in the morning during the week. 10.4.2008
One more change at Fox 4: Laura Thornquist has resigned. The morning-turned-weekend anchor leaves the station on October 17th.

9.30.2008
KCTV has moved to a temporary set while they install a new set for their HD broadcasts.

9.25.2008
There are changes afoot at Fox 4. Starting October 6, Mark Alford and Loren Halifax will anchor all four hours of the morning show. Paul Herdtner and Laura Thornquist move to all of the weekend shows. Dave Froehlich and Stephanie Hockridge team up to anchor the noon show. Rob Low and Heather Claybrook go back to full-time reporting.

9.22.2008
I'm experimenting with uploading clips from my aircheck collection to YouTube. Between Windows Movie Maker and YouTube itself, I'm not happy with the file compression and audio quality. But if there's interest, I'll upload more files.



9.19.2008
KCMO-FM signs up for the Tom Kent classic hits radio feed for weekends.

8.28.2008
KCTV secures the rights for the Plaza light ceremony over the next three years.

8.28.2008
KSHB's Keith King appears to be moving off the weekend anchor desk for investigative reporting duties during the week.

8.23.2008
As a journalist, you freak out momentarily when a competitor beats you to a story. I'm sure a lot of journalists felt that way as KMBC interrupted Oprah Friday afternoon to show us a Barack Obama/Evan Bayh bumper sticker printed in Lenexa. Drudge picked up on it. So did the L.A. Times. Unfortunately for KMBC, they didn't scoop the nation, instead receiving a vigorous wedgie once it became clear Joe Biden was the running mate. Remember, they interrupted a high profile program to bring us the story originally. Aaron Barnhardt had the best line: sticker shock. Around 5:00, we remembered John Kerry did the same thing in 2004. He printed stickers with multiple combinations, including Dick Gephardt. The New York Post got burned back then. We examined the font: it wasn't the same. Then medaline.com reported seeing Obama/Biden stickers in Springfield, Illinois. MSNBC started reporting Tim Kaine and Evan Bayh were out. By 6:30, the story had unraveled, and we were left with Laura Ingraham telling us the sticker looked like something a kid printed in his garage. I doubt anyone will lose their job over this, but credibility decreased dramatically.

8.17.2008
KCPT will discontinue its auctions, apparently for not generating enough revenue. The interim CEO of the public television station made this decision.

8.17.2008
As expected, both Afentra and Lazlo return to KRBZ for separate shows starting next week.

8.9.2008
KSHB debuted its new set after the Olympic opening ceremony last night. The set is from the FX group design team; it looks fairly sharp. I'm still not a fan of the thick block-lettered lower-thirds. In case you're wondering, my favorite set design is at WFXT in Boston. KCTV will reportedly start broadcasting its news in high definition in September, though these things have a way of getting pushed back into a sweeps period (November). With WDAF's new owner paying $66 million in interest each month as part of the loan they took out to buy all those FOX stations, don't look for HD anytime this decade.

7.26.2008
A new cp for 91.1 in St. Joseph takes the call letters KSJI. Good News Ministries, owner of KGNM (1270 kHz), owns this construction permit.