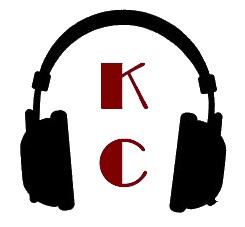 Follow me on Twitter


Site notice
Part of using this space for free is enduring banner and pop-up ads. Please don't click on the ads or pop-ups. Lately viewers have seen malicious content trying to trick you into surrendering control of your computer. Don't click on them. Please run some form of Adblock, or disable the Flash if you must.

5.25.2015
After completing one anchor search, KSHB is on another. Evening anchor Jadiann Thompson is leaving for a weekend anchor job at NBC affiliate WHDH in Boston. Thompson has been with KSHB a little over two years.

5.25.2015
A few days ahead of its scheduled move to digital channel 30.1, KPXE appears to be off the air. It's unknown if the two are related events, or if the recent thunderstorms had anything to do with it.

5.18.2015
Long rumored, but now official, Alpha Media will purchase the radio properties of Morris Communications. That includes WIBW and WIBW-FM in Topeka, along with JMJ Broadcasting's KTPK, which has a joint sales agreement with Morris. The deal also includes Morris' Salina stations, KYEZ, KSAL, KSAL-FM, and Manhattan-area KBLS and KSAJ. Morris has owned the WIBWs since 1994.

5.14.2015
WIBW radio has ended the employment of meteorologist Dave Relihan. Relihan has been with the radio station for several years, following long stints at WIBW-TV and KTKA.

5.4.2015
KSHB has hired Mike Curtis as Assistant News Director. He most recently held the same position at FOX affiliate WHBQ in Memphis.

5.4.2015
Ion Television is asking Kansas City viewers of KPXE (over-the-air) to re-scan their televisions on or about May 29th. That's when KPXE will switch to digital channel 30 from its current 51. It will remain virtual channel 50.

4.28.2015
If you're wondering about Stephanie Ramos' destination, she will join ABC radio in Washington, D.C., as a digital platform reporter. Ramos left KMBC-TV in February.

4.23.2015
See the Murrow Regional award winners below. Area radio and TV stations leaned heavily on Ferguson unrest coverage for award entries. I think they have strong chances of winning national awards.
>>Link

4.21.2015
KCTV has made a decision on its news female anchor. Ellen McNamara joins KCTV from ABC affiliate KSTP-TV in Minneapolis. McNamara has been an anchor-reporter for the last few years at KSTP. She'll replace Karen Fuller, who left at the end of February.

4.20.2015
KSAS-TV in Wichita has promoted Chuck Reid to the general manager position. Reid had been the station's V.P. of sales.

4.19.2015
KSHB's Joel Nichols is adding to his busy schedule. Some kind of show, "Nichols At Night," will debut after Saturday Night Live on April 25. It's unclear exactly what this show is about, but Nichols has experience as a public affairs interview from his long run on KMBC's Afterwords.

4.15.2015
Scripps has added three new subchannels in Kansas City. LAFF TV is now active on KSHB 41.3. KMCI has added Escape and Grit to 38.3 and 38.4 respectively. Katz Broadcasting operates both Escape and Grit. Escape is a female-oriented channel and Grit targets males.

4.13.2015
KRCG in Jefferson City has named Courtney Johns as its new morning anchor. Johns has been reporting at WHO-TV in Des Moines,

4.10.2015
Kris Ketz is coming back to the evening news. Ketz, KMBC's main morning co-anchor, will move nightside to co-anchor at 6:00, 9:00 (KCWE) and 10:00. The start date is unknown. Ketz has been with KMBC for 32 years, and spent much of the last decade anchoring the morning show. Previously he switched between anchoring and reporting as Larry Moore reduced his schedule. Current news anchor Len Jennings, in a more surprising move, will become the sports director. Matt Flener will become the primary morning anchor.

4.3.2015
KODE-TV morning anchor Alan Matthews is leaving after 17 years in Joplin. Matthews has taken a new job at KMTR in Eugene, Oregon, a market not that much larger than Joplin.

3.30.2015
As mentioned below, Mike Marusarz is returning to KSHB. The station made the official announcement today. Marusarz will co-anchor 5:00, 6:00 and 10:00. The former KSHB reporter has been anchoring in Miami under the name Mike Marza.

3.29.2015
KTWU celebrates 50 years on the air this year.
>>Article

3.28.2015
Jesse Hawila has joined the KCTV weather staff. Hawila comes to Kansas City from WANE in Fort Wayne, Indiana.

3.28.2015
Former KMBC-TV announcer John Bilyeu has died at the age of 90. Bilyeu hosted programs on KMBC in the 1950s through the 1970s, including a local version of American Bandstand (he also filled in on the national version). Bilyeu also did weathercasts on KMBC-TV news in the 1960s. Bilyeu started his career in radio in Goodland, Kansas and St. Joseph, Missouri after that.

3.17.2015
KRCG-TV in Jefferson City has named Julie Moravchik news director. Moravchik previously worked as news director at WDAZ-TV in Grand Forks, North Dakota, and has spent most of her career in the upper midwest.

3.13.2015
Here's an interesting article on former KSNT/KTKA meteorologist Ashley Feaster, and the year she spent learning how to be a hurricane hunter in the National Guard. Feaster currently works in Mississippi.
>>Article

3.12.2015
Former KSHB reporter Mike Marusarz (now Mike Marza) is on his way back to Kansas City, along with wife and former KCTV reporter Rhiannon Ally. Gossip Extra reports Marza has an anchor gig lined up in KC. The article didn't specify which station Marza would join, but only one station has a primary male anchor opening, and that's his former station, KSHB. Marza and Ally have both been anchoring in Miami at different stations, WSVN and WFOR.

3.7.2015
Longtime reporter Eric Burke left WDAF-TV on Friday. He had been with the station for more than a decade.

3.5.2015
KOLR (Springfield) morning meteorologist Lindsey Day is leaving the station for a weekend morning weather position at FOX O&O KRIV in Houston, Texas.

3.4.2015
FTV Live reported on layoffs happening at Scripps stations nationwide. So far no one has reported any official layoffs at KSHB, but the other stations are shedding engineers, commercial production, creative services, and excess news management positions.

3.4.2015
Morris Multimedia, which owns stations in Topeka, Manhattan and Salina, is reportedly set to announce the sale of its radio stations to Alpha Media of Portland, Oregon. Morris is a longtime owner in Kansas. They bought WIBW and WIBW-FM in 1994. All Access first reported the rumor last week, but so far, there's no movement.

3.4.2015
KSNW reporter/anchor Brian Miller is off the air after his arrest on suspicion of domestic violence and destruction of property.

3.3.2015
This week is the last week for Stephanie Ramos at KMBC. The morning anchor/traffic reporter is extremely close to giving birth. But she's also leaving the station for a new job. Ramos has been on the KMBC morning show for a few years, and also worked at WIBW in Topeka.

3.2.2015
KMIZ in Columbia is promoting Curtis Varns from news director to general manager. Varns has been the ND for the last 16 years.

3.2.2015
Cumulus has named Donna Baker Midwest Regional Vice President. She will oversee Cumulus stations in Kansas City, Des Moines and Minneapolis, and work out of Kansas City.

2.28.2015
Longtime Kansas City weatherman Dan Henry passed away today at the age of 89. Henry had been suffering from respiratory failure, and was in hospice for some time. Henry began on WDAF radio in 1959 and moved into television, both as a salesman, and an on-air broadcaster. Henry did the weather up to his retirement in November 1992.

2.28.2015
KMBC weekend morning anchor Jana Corrie is leaving the station to do public relations with the Independence School District. Her last day is March 8.

2.26.2015
Yesterday marked Karen Fuller's last day as primary co-anchor at KCTV. The station did not renew her contract. The decision atually goes back a couple of news directors, who had been giving her short-term extensions while holding auditions outside the station. Fuller has been with KCTV since 2003. She replaced longtime anchor Anne Peterson.

2.25.2015
I'm not sure what took so long, but KSHB is extending its morning newscast to duopoly partner KMCI. KSHB's morning news will air from 7:00 to 8:00 on "38 the Spot" beginning April 6. The WHB Border Patrol simulcast moves to 6:00. KSHB is also adding news at 6:00 a.m. on Saturday and Sunday, moving Today to 7:00, and starting the morning news again at 9:00 a.m. on both days. KSHB is also adding another half hour of news at 6:30 p.m. on Saturday. That also begins in April.

2.23.2015
Sporting Kansas City is adding KSHB traffic reporter Kacie McDonnell to its broadcast team. McDonnell will do pre and post-game interviews, and probably some feature segments as well. The four-person team is mostly new, with Nate Bukaty taking over play-by-play duties, and former player Andy Gruenebaum doing commentary. Only Jake Yadrich remains from the previous team.

2.20.2015
A couple of changes ahead in Springfield... KBFL-FM will flip to a country/southern rock format on March 2. "Outlaw Nation" is based on South Carolina and has been streaming on iHeart for a couple of years. The standards format will move to KBFL (1060 kHz) at the same time, displacing the smooth jazz format.

2.13.2015
The only proper way to cover a police chase, if that's your thing, is by helicopter. Of course, the ending can always be a tricky affair. Just ask KSHB.
>>Link

2.12.2015
It's time for another LPFM update. The CP for 104.7 mHz in Kansas City now has the call letters KOJH-LP. It will be a jazz station; the operators hope to be on air a year from now. Plans include live broadcasts from jazz clubs in the city. 98.5 in Kansas City is now KUAW-LP. The CP expires soon... no word on when it will go on the air. I have yet to see any movement on 100.5 KPPZ-LP and 100.7 KCGG-LP, both of which are expected to be religious stations. 99.3 KFOH-LP in St. Joseph went on the air late last year with a variety of music programs.

2.11.2015
Scripps is eliminating the local segments on its show "The List." The show will now be produced fully in Phoenix. KSHB had moved reporter Mitch Weber to The List when it debuted. It is likely he will move back into the KSHB news rotation.

2.11.2015
Larry Rice's New Life Evangelistic Center is selling KKLO (1410 kHz) in Leavenworth to Vision Communications. Vision already owns Christian talk KADI and Christian Contemporary KADI-FM in the Springfield area. Rice has owned KKLO for a long time. It's unclear why he's decided to take some of his chips off the table.

2.6.2015
Al Carl will take over as news director for KSNT/KTKA/KTMJ in Topeka. Carl comes from WTNH in New Haven, Connecticut, but had previously been a news director at KMTV in Omaha, and an executive producer at WDAF-TV in Kansas City. The move puts him closer to family.

2.4.2015
Brad Moses is joining Wichita's KAKE as general manager. He replaces the retiring Dan Wall.

2.1.2015
Just in time for the Super Bowl, KWKR (99.9 mHz) in western Kansas has flipped to ESPN Radio, as "ESPN Garden City." KWKR previously had long stints as an album rock station, most recently as "The Rock Cow." ESPN did not have a full-time affiliate in the area.

1.29.2015
Elizabeth Worsham is the new general manager at KRCG-TV in Jefferson City. She comes to the station from WSPA-TV in Spartanburg, South Carolina, where she was the sales director.

1.27.2015
After a few years identifying as Kansas First News, KSNT, KTKA and KTMJ in Topeka are now all identifying as "KSNT" during the news. KTKA is simply "KTKA" outside the news.

1.22.2015
Cumulus talk station KCMO is going to put more effort into local talk, following the decision by Entercom to split KMBZ's programming. Rob Carson will join KCMO for morning drive. Carson has mostly worked in Washington, D.C., but he is a Northwest Missouri State graduate. Chris Plante will host the remainder of the morning. Plante is a longtime CNN reporter who most recently has also been working in Washington radio. Current morning show host Greg Knapp will move to afternoon drive, from 4:00 to 7:00. Dave Ramsey will air from 12:00 to 2:00, and Michael Savage from 2:00 to 4:00. Mark Levin and Jon Batchelor will air at night. KCMO has typically been one of the worst-rated commercial stations in the market.

1.18.2015
Scripps has signed a deal to put comedy-based LAFF TV on its digital subchannels. That includes KSHB or KMCI in Kansas City. KSHB already airs Cozi TV, featuring vintage NBC programming, and KMCI carries Bounce TV, which is distributed by the same company as LAFF.

1.13.2015
Longtime KSHB investigative reporter Ryan Kath is leaving KSHB for a similar job at WBZ-TV in Boston. Kath has been with KSHB for eight years, winning numerous Emmys for his stories.

1.12.2015
I'm late in reporting Nate Hill is no longer at KSNT/KTKA/KTMJ in Topeka. Hill was the longtime anchor, and also the News Director. He has moved to a new job outside television.

1.9.2015
Meredith has promoted Mike Cukyne to General Manager at KCTV and KSMO in Kansas City. Cukyne had previously been the director of digital sales. It's unclear what happened to Darrin McDonald, who had been the GM for a little over two years. But his Twitter account indicated he had been frequently traveling back to Las Vegas on the weekends.

1.6.2015
Ash Noelle is joining KQTV in St. Joseph as morning co-anchor and reporter. Noelle has a radio background and lists herself as a "sports and entertainment journalist."

1.6.2015
Former KMOV (St. Louis) reporter Chris Stanford has landed at KAKE in Wichita as an anchor, likely replacing the recently-retired Larry Hatteberg. KMOV let Stanford go in August, without citing any specific reason.

1.1.2015
KKGQ (92.3 mHz) in Wichita appears to have debuted its format today, a rhythmic adult contemporary playlist under the name "Q92 the Beat." On Monday, Brett and Tracy will debut as the station's new morning show. The longtime duo had been at KRBB until a couple of years ago.

12.31.2014
Former Joplin anchor Rich White has died at age 56. White suffered from multiple sclerosis. White worked in two stints at KODE-TV in Joplin between 1983 and 2000.

12.29.2014
In western Kansas, KLOE (730 kHz) in Goodland has switched to a full-time talk lineup. KLOE previously aired news/talk part of the day, and music elsewhere.

12.27.2014
Starting Monday, KMBC will do something it hasn't done... probably ever. KMBC's programming schedule will switch to allow ABC's Jimmy Kimmel Live to air in its natural 10:35 time slot. For decades, KMBC delayed Nightline by at least an hour, and sometimes 90 minutes in favor of sitcom reruns. The reruns, ranging from MASH, to the Cosby Show, to Seinfeld, to Modern Family, often won the time slot because KMBC had been winning the 10:00 news. Even the personal pleading from Ted Koppel couldn't budge KMBC. Jimmy Kimmel moved into ABC's lead late-night slot in 2013. It's unclear what caused KMBC's change of heart, but with networks demanding more compensation from affiliates, I wouldn't be surprised if KMBC reached some compromise with ABC to save some money by not delaying programming.

12.24.2014
As expected, KMBZ is splitting is programming January 5. The 98.1 mHz frequency will feature E.J. and Ellen from 5:00 to 10:00, Trend KC with Zac Burns and Jayme Monacelli will debut from 10:00 to 2:00, Dana and Parks from 2:00 to 6:00. Jonathan Weir will move to 6:00 to 9:00. On the 980 kHz frequency, Darla Jaye will handle morning drive. National shows Glenn Beck, Rush Limbaugh, Sean Hannity and America Now will handle the rest of the day.

12.24.2014
KSHB Assistant News Director Matt Brown has landed in Tampa as News Director of WFTS. Brown had been acting as the interim ND at that station for the past couple of months.

12.24.2014
KQTV morning anchor Christina Watkins is heading to Time Warner Cable in Charlotte as a weekend anchor.

12.22.2014
Months ago I noted an opening for a sports director at KMBC. Johnny Kane is heading to FOX Sports Detroit, if anyone wondered. I haven't heard any news on a replacement.

12.21.2014
KKGQ (92.3 mhz) in Wichita will debut its new format on Friday. The station has been stunting with music, construction sounds, and now Christmas music. A Twitter handle promotes the hashtag #TheQHitsWichita.

12.19.2014
Westwood One is taking over distribution of Loveline, and the company has struck a deal with Cumulus to air the show on some of Cumulus' stations. Loveline will debut on KDVV (100.3) in Topeka and KBXR (102.3) in Columbia this January, though it's unknown exactly which hour (it airs live at 10:00 p.m. in the Pacific Time Zone). Previously, KRBZ in Kansas City aired the show on a delayed basis.

12.17.2014
Come 2015, you might get twice as much KMBZ, or half as much KMBZ. It's hard to say. The rumor mill is churning reports that KMBZ will split its talk format into a mostly-local program grid for 98.1 mHz, and a mostly-national lineup for 980 kHz. KMBZ has been simulcasting one lineup on both frequencies the past three years. But another rumor is suggesting Entercom might actually begin simulcasting sports station KCSP on 98.1, with KMBZ's lineup remaining mostly intact on 980 kHz, and a conservative talk-based national lineup displacing the business talk on 1660 kHz. As they say, stay tuned.

12.15.2014
Sporting Kansas City has hired Nate Bukaty as play-by-play announcer, replacing Callum Williams. Bukaty is part of the WHB morning show, play-by-play announcer for Kansas women's basketball, and sideline reporter for Kansas football.

12.11.2014
Last month, Envision LLC. reserved KKGQ as the new call letters for 92.3 mHz in Wichita. Radioinsight reports the non-profit group will continue to operate the station as a commercial entity. They have registered multiple websites indicating the new station will be called some derivation of "Q92." The existing classic country format, as noted earlier, is already simulcasting on 1070 khz, and will move there permanently next year.
>>Link

12.6.2014
On January 2, KCWE's subchannel will switch from This TV to the new Movies! network. This TV's future in this market is unclear.

11.28.2014
Now that Thanksgiving has come and gone, other stations playing Christimas music include KMAJ-FM in Topeka, KPLA in Columbia, and way out in western Kansas, KLOE (730 kHz) is playing Christmas music on nights and weekends.

11.26.2014
Earlier this year, the owner of KPXE in Kansas City applied to change digital channels from 51 to 30. The FCC approved the application and the 90-day comment period has just about ended. This is in advance of a spectrum auction which will send the upper frequencies (generally above channel 50) to other telecommunications. KPXE runs Ion Media programming and a slew of subchannels.

11.24.2014
After just five months in Kansas City, KCTV weekend meteorologist Jim Kosek is moving within Meredith to WGCL in Atlanta. Kosek will be the chief meteorologist. Former KCTV ND Larry Perret just started as the ND at WGCL as well.


A Christmas music update: KCMO-FM in Kansas City is now playing Christmas music, and will continue through Christmas day. Apparently this will be full-time, and not nights and weekends as in years past. KFKF will launch Christmas music full-time at 2:00 on Thanksgiving. KGBX in Springfield and KRBB in Wichita are among the regional stations that have already made the switch.

11.10.2014
Longtime KAKE anchor Larry Hatteberg will retire on November 25th. Hatteberg has been working at KAKE for 51 years, holding numerous positions in the newsroom. The 70-year-old currently anchors the evening newscasts with Susan Peters.

11.8.2014
KCTV has hired Ed Kosowski as its new News Director, replacing Larry Perret. Kosowski spent the last three years as the ND at KDVR/KWGN in Denver, before suddenly leaving over the summer. Kosowski has also been a news director in Boston and San Francisco.

11.6.2014
KSHB anchor/reporter JiaoJiao Shen is leaving the station for a public relations job. KSHB recently moved Shen to weekend duty, promoting weekend morning anchor Lindsay Shively to the weekday morning show.

10.31.2014
In Topeka, KTOP-FM (102.9) is picking up the Cumulus Nash Country brand. KTOP-FM will also begin airing the Nash FM national morning show on Monday. This has been long-expected, as Cumulus rebrands its country stations in stages to a single identity.

10.31.2014
The University of Missouri had long sought a second radio station for its classical programming, and now they're getting it. The university will buy KWWC (90.5 mHz) from Stephens College, and eventually move classical programming to KWWC. KBIA (91.3) will convert to all-NPR talk during the day, at least. KWWC has been plagued by equipment problems in recent years. The signal covers Columbia, but not much more.

10.29.2014
A week ago KLIO in Wichita began simulcasting classic country KFTI. Journal (Scripps) will eventually move the call letters and permanent format to 1070 kHz when the sale of the 92.3 facility closes. The buyer of 92.3 intends to run its own programming.

10.28.2014
KWCH in Wichita has promoted Jenn Bates from sports reporter to morning anchor, replacing Kara Sewell.

10.23.2014
More news from Springfield: KWTO-FM (98.7 mHz) will pick up ESPN programming on January 1. ESPN is currently heard on iHeartMedia's KGMY (1400 kHz). KGMY will likely pick up FOX Sports Radio; some of those programs are currently heard on KWTO-FM.

10.22.2014
Radio Training Network, owner of KWND (88.3 the Wind) in Springfield, is buying southern gospel KWFC (89.1) for $1.3 million. KWFC has a long history in Springfield over two frequencies. It's unclear how the sale will affect the station's current programming.

10.22.2014
KWCH (Wichita) morning co-anchor Kara Sewell is moving to Cincinnati, where she will be the morning co-anchor at FOX affiliate WXIX.

10.15.2014
As Steel City Media takes over the Wilks stations in Kansas City, their first move seems to be a tweak of KCKC (102.1 mHz). KC 102.1 is now referring to itself as Today's Best Variety. The music seems more '00s-based than before. It might be Steel City's way of boosting sister station KMXV by chipping at Entercom's KZPT.

10.15.2014
At midnight, KDGS in Wichita made the frequency switch to 93.5 mHz, gaining a few feet in antenna height, but downgrading to 15kw. The move accommodated KCVW's large upgrade and coverage in Wichita.

10.10.2014
As part of a required divesture ahead of the merger with Scripps, Journal Broadcast Group will sell classic country KFTI (92.3) in Wichita to Envision, Inc. of Wichita. Envision is a blind advocacy group with no radio holdings, and as far as I can tell, no relation to the Envision Broadcast content service. Envision says it will use KFTI to promote its various visually-impared services. They're vague on how it will affect the regular format. I wouldn't be surprised if Envision turned around and signed an operations agreement with Journal (Scripps).

10.6.2014
KDGS in Wichita will relocate to 93.5 mHz on October 15th. The move has been planned for some time in order to allow KCVW (94.3) to upgrade and provide better service to Wichita. KOTE in Eureka, Kansas will move to 93.9 mHz.

10.2.2014
Longtime Central Kansas broadcaster Gary Houser died in a truck crash early Wednesday. The 75-year-old was the first on-air personality at KABI radio in Abilene. He also worked at KINA in Salina.

10.2.2014
Longtime Springfield sports anchor Ned Reynolds is retiring December 1. Reynolds started at KYTV in 1967. He will continue to do play-by-play for Springfield Cardinals games.

9.29.2014
KSHB has made an anchor swap, moving Lindsay Shively to weekday mornings, and moving JiaoJiao Shen to weekends. Shively's debut coincides with the debut of Kacie McDonnell on traffic as well. KSHB is also preparing to debut its new set.

9.26.2014
Jurors sided with Ashley Patton in her lawsuit against KRBZ and Entercom, awarding Patton $250,000 in actual damages and $750,000 in punitive damages. Patton sued, claiming 96.5 the Buzz mistakenly labeled her as a porn star during a 2012 broadcast.

9.25.2014
Entercom has been in federal court this week for a lawsuit against KRBZ and its two morning show hosts, Afentra Bandokoulis and Daniel Terreros. An Olathe woman claims the morning show hosts mistakenly called her a porn star on the air in 2012. Ashley Patton is seeking unspecified damages. Afentra, her husband Lazlo, and Danny Boi have all been off the air during the proceedings this week.

9.24.2014
WIBW radio has hired Alex Gold as an afternoon sports talk host. Gold has been doing mornings at KGSO in Wichita.

9.16.2014
Clear Channel changed its name today to iHeartMedia, a reflection of its iHeart Radio app. Clear Channel, which has more debt than any other radio company, says it wanted to convey its digital presence as opposed to the old 50kw AM radio stations of years past. This doesn't affect Kansas City, but the company owns stations in several other central U.S. markets.

9.11.2014
After less than a year in Kansas City, KCTV News Director Larry Perret is leaving to take the same position at Meredith-owned CBS affiliate WGCL in Atlanta. That's according to FTV Live. Perret is a longtime news director and former Magid consultant. He didn't make any serious changes in his brief stint at KCTV.

9.11.2014
Two days ago, Hearst posted a Sports Director opening for KMBC. We're not sure what this means for Johnny Kane, who has been with KMBC for three years. Kane previously worked in Topeka. He's originally from Ohio.

9.3.2014
Marissa Hollowed is joining KMIZ in Columbia as evening anchor. She comes from WPSD in Paducah, Kentucky. Hollowed will replace Meredith Hoenes, who is about to give birth again, but is also trying to find a public relations job.

9.2.2014
As part of its upcoming merger into Scripps, Journal Broadcast Group is putting all five of its Wichita stations into a divestiture trust. Journal's ownership of five FM stations in Wichita is grandfathered, but Scripps would not have that luxury. I still think they want to find a buyer for all the radio stations since Scripps doesn't have much experience in radio.

8.29.2014
Wichita's Brew is tapped out. Clear Channel flipped the classic rock station this morning to Modern Rock as "Alt 107.3." This follows branding Clear Channel has been adding around the country. 107.3 had been classic rock for ten years, half of that time as "The Road" and the last half as the "The Brew." It's also the first modern/alternative station in Wichita since the demise of Fly 92.7, also about a decade ago.

8.25.2014
KSHB has hired Justin Wilfon to anchor its "Now KC" program. Wilfon is working for another Scripps station, KJRH, in Tulsa. The Now launched in July with Lindsay Shively mostly anchoring the show. It's unclear if Shively is moving back to her old schedule of weekend morning anchoring, or if she will remain part of the "Now" show.

8.21.2014
Kansas City Catholic has changed the call letters on 1190 kHz to KDMR. The KPHN call letters move to 1360 kHz in El Dorado, Kansas.

8.15.2014
Cumulus is launching its 1990s-centric Nash Icon country music format nationwide today. Radioinsight reported 102.5 the Fan would make the change here in Kansas City. The station debuted Nash Icon at 3:07 this afternoon. This marks the fourth country station in Kansas City itself, not counting all the fringe stations. 102.5 the Fan lasted about 20 months.

8.15.2014
KSHB has hired Kacie McDonnell for its morning show, presumably for traffic duties. McDonnell has been on the morning show at FOX affiliate WTXF in Philadelphia for a couple of years. She's coming to Kansas City because she's the girlfriend of Chiefs rookie quarterback Aaron Murray (who may not make the roster, by the way).

8.12.2014
An LPFM update: the next station to go on the air will likely be the LPFM at 100.5. This will be another religious station. The call letters are KPPZ-LP. The listed studio is a baptist church at 4509 Troost. They have a full year before the CP expires, but they seem to be the next closest in line, after the sign-ons of LPFMs at 95.3 and 102.7. CPs, without call letters, also exist for LPFMs at 96.9 and 98.5. Coverage will be primarily east/southeast Kansas City.

8.7.2014
WIBW-TV meteorologist Drew Switzer is leaving for a job outside of television.

8.7.2014
WDAF-TV reporter Macradee Aegerter is leaving for KDVR in Denver.

8.7.2014
Park Place is designing a new set for KSHB, as it is doing for a few other Scripps stations. Look for that in October. Check out WCPO in Cincinnati for an idea of what it will resemble.

8.1.2014
After a loop of sermons for a while, KPHN is now plugged into Catholic Radio Network. The programming is different from KEXS. I am going with this as the permanent format, despite what KEXS had been talking about last month.

7.31.2014
In another big merger in the broadcasting world, Scripps will merge with Journal. Scripps and Journal TV and radio stations will fall under the Scripps umbrella. The newspapers will be placed in a separate holding under the Journal name. It's highly likely Scripps will sell most of the radio stations. Scripps owns KSHB/KMCI in Kansas City, of course. Journal owns radio stations in Wichita, Springfield and Omaha, plus KMTV in Omaha.

7.30.2014
Here are the 2014 Mid-America Emmy Nominations. KSHB led Kansas City TV stations with 21 nominations. WDAF-TV had 14 nominations, KMBC had 9 and KCTV had 8.
>>Link

7.25.2014
KPHN is back on the air today. For most of the day KPHN tested with show tunes. The station has now switched over to a religious program without any identification. We'll see where it goes from here.

7.24.2014
Prepare for more news. KCTV is expanding its 6:00 p.m. news onto sister station KSMO at 6:30 p.m., beginning August 4th. Previously, the first of a double-run of Access Hollywood aired in that slot. KCTV has expanded and contracted news on KSMO multiple times, with the shows usually receiving less than a 1.0 rating.

7.22.2014
The FCC cited KCWE for showing a commercial that contained cartoon characters-- during that particular cartoon. It's called host-selling. KCWE does not face a fine, as far as I can tell.

7.21.2014
KRCG anchor Teresa Snow is leaving after 24 years in the market. Snow will join the corporate communications department at the University of Missouri. Snow has been anchoring at KRCG since 2006, and spent 16 years at KMIZ before that.

7.17.2014
As we await KPHN's return to the air, new sister station KEXS says KPHN will run a Spanish-language Catholic format. That strikes me as surprising, considering KPHN is the bigger signal, and the English version of Catholic Radio would be better served on KPHN. Whatever happens, KPHN is also scheduled to rebroadcast on a translator at 92.7 mHz, currently licensed to Knob Noster, MO.

7.17.2014
Down in Springfield, KOLR is swapping morning anchors. Audrey Esther will replace Shannon Miller, who is going to KARK in Little Rock.

7.16.2014
98.3 is returning to Columbia, MO... but it's not KFMZ, sorry. The FCC issued a CP for a translator (K252FE) to rebroadcast K-Love on 98.3 mHz from a nearby station. KFMZ left the air nearly 15 years ago after its owner went to prison. But the FCC never deleted the allotment.

7.16.2014
I had reported earlier Katie Horner was leaving St. Louis to return to Kansas City full-time. I didn't think she would re-enter television, and that appears to be true. She is now part-operator of ASAP Plumbing.
Link

7.9.2014
As mentioned before, Scripps is launching a mixed local-national 4:00 p.m. show this fall. It's called "The Now." But KSHB seems to be jumping in early. The station has already activated "The Now K.C." on social media, and adjusted the format of its 4:00 news, doing a lot of it from the newsroom. "The Now" will actually be based at KMGH in Denver (longtime KMGH sports anchor Lionel Bienvenu is hosting in Denver, not sure if he's the national host too), with local blocks at each of the stations. Another Scripps show, "The List," operates on the same concept. It debuts on KSHB this fall as well, having already been on the air for two years at other Scripps stations.

7.8.2014
While I was gone, KPGZ-LP (102.7) signed on in Excelsior Springs. The classic rock station had been an internet-only station for some time. Range is limited. At KCI, I could barely hear the station on my car radio.

7.1.2014
It had been discussed for months, but officially confirmed today-- Mark Clegg is leaving his anchor position at KSHB for a public relations job in Houston. Clegg is from Texas originally. He had been at KSHB for more than a decade. His last show is July 23rd. Without a lot of male talent at the station, I think it's highly likely KSHB will hire from the outside.

7.1.2014
Rod Jackson is joining KSNT/KTKA/KTMJ in Topeka as Assistant News Director. He had previously been a News Director in Cedar Rapids.

6.26.2014
KCTV has reportedly hired Jim Kosek as a weekend meteorologist to replace Tom Wachs. If you've never seen Kosek in action, click the link below.
>>Link

6.25.2014
KSHB weather/traffic presenter Michelle Apon will soon be leaving the station. After she gets married, her soon-to-be-husband will be working in Sacramento. Apon is originally from California.

6.25.2014
Sinclair has reached an agreement to air GetTV on some of its stations' subchannels. GetTV will air movies. Stations will include KRCG in Jefferson City and KMTW in Wichita. GetTV debuts in the fall.

6.18.2014
An update to the Wilks sale below: The purchase price is $105.5 million. Also, the official licensee will be MGTF Media. MGTF stands for Michael, Greg and Todd Frischling, the sons of the Steel City Media founder Saul. The sons will be the official owners of the Kansas City stations.

6.16.2014
The Kansas Jayhawks are swapping affiliates in Topeka. KU signed a new deal with Cumulus to move football and basketball games to KWIC (99.3) and KMAJ (1440). KU had been on AM powerhouse WIBW for several years.

6.12.2014
Wilks in selling its Kansas City stations to Pittsburgh-based Steel City Media (no terms yet). The Wilks cluster is longtime country station KFKF, which has been #1 for several books in a row now, along with country sister KBEQ, CHR KMXV and '80s-heavy adult contemporary KCKC.

6.11.2014
Former KMBC weekend anchor David Hall has landed at WKMG, the CBS affiliate in Orlando, where he will be the morning anchor.

6.4.2014
Today on WHB Kevin Kietzman said Jack Harry was leaving his job; I don't know if that means Harry's KSHB job, or his appearances on WHB. As they say, stay tuned.

6.4.2014
KWCH sports anchor/reporter Grant Meech is leaving for KOAA in Colorado Springs.

6.4.2014
You might be interested to know Katie Horner is returning to Kansas City. She technically never left. Horner's family did not relocate when she landed at KMOV in St. Louis. Horner has left KMOV to spend more time with her family.

5.30.2014
You'll see some new faces on KNPN, the FOX affiliate in St. Joseph. Angie Lassman is joining the station for weather and reporting; Meredith Albair will be the morning anchor.

5.29.2014
If you're wondering about former KMBC reporter/anchor Diane Cho, she has landed a reporting job at soon-to-be-Sinclair ABC affiliate WJLA in Washington, D.C.

5.23.2014
Marc LaVoie has shown up on the air this week at KMBZ in Kansas City. I haven't seen any announcement from Entercom, but he is reportedly the replacement for former news director Lisa Carter. LaVoie has been a news anchor at KFDI in Wichita since 2008.

5.15.2014
Emporia Radio Stations, Inc. is buying translator K245BQ (96.9 mHz), with the intent of using it to rebroadcast KVOE (1400 kHz).

5.14.2014
KCTV meteorologist Tom Wachs is leaving for a similar position at FOX affiliate WITI-TV in Milwaukee, Wisconsin. Milwaukee is Wachs' home area. Although KCTV has posted the meteorologist opening, it is entirely possible they could move the recently-hired Lisa Teachman to that weekend role.

5.6.2014
Former KANU manager Howard Hill died last week at the age of 80. Hill was also the longtime public address announcer for KU Sports.
>>Link

5.4.2014
Low-power station KPGZ-LP hopes to be on the air within the next six to eight weeks. The station is currently an online classic rock/oldies station. It will serve a small section of Clay County on 102.7 mHz.

5.1.2014
Alpine Broadcasting's speculation on translators continues. The company has applied to move K224ET (92.7 mHz) from Knob Noster, Missouri across the state line to Kansas City, Kansas. On the application, the translator would rebroadcast KPHN, which has yet to return to the air.

4.27.2014
Indeed it looks like Joel Nichols will be returning to the air at KSHB. The station is airing a promo proclaiming "Joel's back" juxtaposed with a nickel (get it? Nichols? Nickels?). As you read below, KSHB posted an opening for a Kansas City Live host. KMBC let Joel Nichols go late last year after 25 years on the air as both morning weatherman and host of a Sunday night interview show.

4.26.2014
WIBW-TV and sports anchor J.B. Bauersfeld have parted ways. It does not sound like it was his choice either.

4.24.2014
KMBC has posted an opening for assistant news director, an indication George Matz is leaving. Matz came to KMBC from WMTW in Portland, Maine in 2011.

4.24.2014
A year after the FCC's order to do so, Entercom filed to move KDGS (93.9) Andover/Wichita down the dial to 93.5 mHz. KOTE in Eureka, Kansas would move from 93.5 to 93.9. The trigger for both moves is the upgrade of KCVW (94.3 mHz) to serve the Wichita market more completely.

4.22.2014
You can look at regional Murrow Award winners below (click on region 5). Regional winners are automatically entered into the national competition.
>>Link

4.21.2014
An update to the KSHB note from the 12th-- Tony's Kansas City reports Michael Mackie is the one leaving Kansas City Live. TKC also suggests former KMBC weatherman Joel Nichols will get strong consideration for the job.

4.17.2014
KMBZ radio news director Lisa Carter is leaving the station, with an announcement on her next job likely by tomorrow. Carter has been the ND for 13 years as the station transitioned from AM-only to an FM-primary simulcast. She is originally from Indiana.

4.16.2014
Former KMBC meteorologist Lisa Teachman is joining KCTV for morning weather and traffic duties. Teachman will likely do traffic early in the morning, then weather in the later hours, and possibly at noon.

4.15.2014
Longtime Wichita radio personality Tim Peters has died. Peters most recently did mornings for KHLT (99.7) in Wichita. Peters was the #1 morning show host in Wichita in the 1980s, working at both KEYN and KKRD. He later worked at classic country station KFTI, and spent some time at Kansas City's KFKF. KHLT will air a tribute on the morning of April 16.

4.15.2014
The first of the new LPFM stations, KCPZ-LP (95.3), is now on the air in Kansas City. KCPZ-LP is running Christian and gospel programming.

4.12.2014
KSHB has posted an opening for a Kansas City Live on-air host, indicating that either Michelle Davidson or Michael Mackie are leaving. K.C. Live typically rates fourth or fifth in its 10:00 a.m. time slot, making no progress since its 2012 debut.

4.8.2014
It may be temporary, but Entercom has moved the KUDL call letters out of Kansas City, parking them at 106.5 in Sacramento. KWOD, a longtime Sacramento set of call letters, has moved from Portland to 1660 (kHz) in Kansas City, and a third set moved from Sacramento to Portland.

3.27.2014
KPHN (1190 kHz) is about set to return to the air. Catholic Radio Network is buying the silent station from Disney. Catholic Radio already owns KEXS (1090 kHz) and KEXS-FM (106.1), which air programming from EWTN. KPHN went silent last year after several years of airing Radio Disney.

3.27.2014
Alpine Broadcasting, owner of KCXL, is moving another translator into town. K295CH (ex-K293BM) has a construction permit to relocate from 106.5 in Clinton to 106.9 in Harrisonville, and another application to move into Kansas City itself. The station would simulcast Union Broadcasting's KCTE, the daytimer on 1510 kHz that broadcasts a mish-mash of ESPN sports and other talk shows.

3.21.2014
Media General is buying LIN TV for $1.6 billion. That would include KSNW in WIchita, and the triopoly of KSNT, KTMJ and KTKA (by way of shell company) in Topeka.

3.14.2014
Here are some more call letter assignments for upcoming LPFM stations in the area:

106.3 Council Grove, KS - KWGR-LP
105.9 Derby, KS - KDKQ-LP
99.3 Salina, KS - KLZY-LP
103.3 Springfield, MO - KWPQ-LP
105.1 St. George, KS - KSWZ-LP
101.9 Topeka, KS - KVJH-LP

3.6.2014
The FCC has awarded a construction permit to Educational Media Foundation for a new translator on 103.3 in Wichita. It will relay KTLI (99.1).

3.3.2014
KOMU in Columbia has promoted Randy Reeves to News Director. He replaces Stacy Woelfel, who will lead the new documentary journalism program at Missouri.

2.27.2014
The Springfield portion of this site is now active. Click on the local and regional stations link.

2.24.2014
The construction permit for an LPFM station on 95.3 in Kansas City now has the call letters KCPZ-LP, matching the Praise 95 branding already online.

2.21.2014
Scripps, which is investing heavily in controlling the content of its local stations, revealed today plans for a mixed national-local 4:00 p.m. news program. KSHB would be one of those stations airing the show, scheduled to begin this fall. On the Scripps end, the program would be a four-hour endeavor, airing live at 4:00 in each time zone. It's unclear how many local inserts the show would contain. KSHB currently airs a full local newscast at 4:00.

2.18.2014
The mother of KCTV reporter Sandra Olivas died when a man escaping Kansas City, Kansas police hit her car in the middle of an intersection.
>>Link

2.17.2014
Remember last week, when KWKJ in Warrensburg announced Randy Miller would be hosting a morning show? Today KWKJ announced Miller will no longer be hosting the morning show. As you were.

2.14.2014
Two more LPFM notes: The FCC has approved the CPs for 95.3 and 96.9 in Kansas City. Concrete Truth Community Network, whose listed CEO works at 107.9 the Fountain, owns that application. The station already has a web presence, calling itself "Praise 95." It will eventually broadcast from a tower on E. 65th St. The 96.9 LPFM is less clear, with no listed tower site. Multicultural Professional Counseling Services owns that application.

2.13.2014
Word on the street is Dan Persigehl is no longer the PD at KCMO-FM and KCJK, although that has not been reported anywhere. He came on board in January 2013. Although it probably doesn't mean anything, KCJK is running jockless today. Jenn Ryan has moved over to KCHZ for middays.

2.12.2014
Longtime weatherman John Yates died this week at the age of 86. Yates spent 23 years at KCMO-TV, leaving in 1981. Prior to 1958, Yates worked at KFEQ-TV in St. Joseph.

2.12.2014
A couple of LPFM notes: 102.7 in Excelsior Springs is fundraising through Indiegogo for the cost of equipment. The currently internet-only station now has the call letters KPGZ-LP. The FCC approved the CP for 98.5 in Kansas City, which is licensed to the Black Family Technology Awareness Association. If it makes the air, the station would likely be limited to midtown/east Kansas City.

2.11.2014
Police are investigating a homicide at the Mid-America Ag Network building in Wichita. The victim is an employee.
>>Link

2.11.2014
With Neville Miller now in Kansas City, KMIZ in Columbia has moved Justin Abraham to the morning weather slot, and Gabrielle Diebler takes over weekends. News anchor Ryan Tate has also left for a job with Zimmer Radio. Joey Parker is taking his place at KMIZ.

2.7.2014
Longtime Kansas City radio personality Randy Miller is back on radio. He'll be on the air at KWKJ (98.5) in Windsor/Warrensburg, Missouri. The country station can generally be heard starting at the Jackson County/Lafayette County line. Miller last worked in radio at KZPL (97.3), and on television briefly at KCTV.

2.5.2014
Alice officially doesn't live here anymore. KC 102.1 launched at 3:00 p.m. today with "Get The Party Started" by Pink. The station is essentially an upbeat adult contemporary flank for co-owned KMXV, going after The Point mostly, but probably Jack FM and KCMO-FM as well. As of now, KCKC has retained the talent from Alice 102, which lasted three years but never saw the ratings to justify any more time.

2.4.2014
The talk is that KCKC (Alice 102) will be gone as early as Wednesday. I linked below to article on the domain registration of kc1021.com. It appears that is correct, with either adult contemporary or hot adult contemporary using listener-driven radio software. Stunting began at 6:00 p.m. on Tuesday and will apparently end at 3:00 p.m. Wednesday.

2.3.2014
KQYX (1450 kHz) in the Joplin market has flipped from sports to gospel music.

1.28.2014
KSNW in Wichita joined the high definition newscast club last night. Click on the video link below.
>>Link

1.27.2014
"Alice 102" passed the three-year mark this month. Could a format change be in the near future? Maybe a refresh of the current format? RadioInsight reports Wilks has registered a new domain.
>>Link

1.27.2014
Longtime radio reporter Dan Verbeck is retiring from his position at KCUR. Verbeck spent most of his career at KMBZ.
>>Link

1.27.2014
As I mentioned below, another longtime reporter is leaving WDAF-TV. Rob Low is heading to KDVR/KWGN in Denver to be the managing editor.

1.15.2014
A couple of translator construction permits are changing hands. Educational Media Foundation (K-Love/Air1) will acquire a CP for 96.9 in Salina, Kansas, and 98.5 in St. Joseph, Missouri from Radio Assist Ministry and Edgewater Broadcasting respectively.

1.14.2014
Longtime reporter Tess Koppelman is leaving WDAF-TV to be a stay-at-home mom. Look for another longtime reporter's departure to be announced shortly.

1.13.2014
KMBC has hired Kisha Henry as an anchor/reporter, although it is unclear which anchor shift she is taking. Henry currently works at FOX affiliate KOKH in Oklahoma City. She starts in March.

1.10.2014
KWCH (Wichita) general sales manager Shawn Oswald is moving to KHBS and KHOG-TV in Fort Smith/Fayetteville, Ark., to be the general manager. Meanwhile, at KSNW, Brian Miller is joining the station as weekend anchor. Miller replaces Justin Kraemer, whom the station fired after he used profanity on the air.

1.9.2014
KMBC's Lisa Teachman finally confirmed she is leaving the station effective January 31. In the meantime, KMBC has hired at least one weather replacement. Neville Miller will join KMBC from KMIZ in Columbia, where he has worked the last two years.

1.7.2014
Maurice DeVoe is returning to Kansas City to program KCHZ and KMJK. Jeff Andrews is moving to WZRR in Birmingham.

1.6.2014
This has been a day of relaunch. On the television side, KCTV relaunched its local version of the syndicated show "Better." The show is essentially the same format as before, but with the KCTV morning anchors Dave Hall and Alexis del Cid. On the radio side, KTBG (90.9 the Bridge) officially relaunched the station from its new home inside KCPT.

1.5.2014
Bob & Tom's syndicated radio show just keeps coming back. After a few years of no morning show at all, KDVV (100.3 mHz) will begin airing Bob & Tom on Monday, January 6. The show previously aired on KMXN in the market, when it was a rock station, and also aired on Kansas City's KCFX for a brief period

12.31.2013
Longtime KMBC weatherman Joel Nichols left the station today. Nichols had been with KMBC for 25 years, doing mostly morning weather. The talk was KMBC wanted to move Nichols to a weekend "suicide shift" -- doing both weekend morning and evening but only working four days a week, while moving Erin Little to weekday mornings. Unclear as of now is the fate of Lisa Teachman. The rumour was that KMBC let her go last week, but that's still unconfirmed. She no longer appears in KMBC weather promos, but remains on the website.

12.27.2013
Tribune officially closed on its purchase of Local TV, LLC. stations, including WDAF-TV in Kansas City.

12.24.2013
The group that operates KCTO (1160 kHz) is buying two hours of morning time on KCXL (1140 kHz) to air the Don Cheto show. Cheto is a longtime Spanish-language entertainer and currently has a radio show in Los Angeles. His show will air 6:00 a.m. to 8:00 beginning January 1.

12.18.2013
Public television station KCPT has officially taken control of radio station KTBG from the University of Central MIssouri. The station is running a limited music loop until a relaunch of the format January 6th. It sounds like the station will take a younger and slightly more mainstream lean-- think more alternative like The Buzz and less alt-country-folk music.

12.18.2013
His gaffe made national news. Justin Kraemer of KSNW in Wichita ended last Saturday's newscast with "let's get the fuck out of here," not realizing the mic was still open. KSNW fired Kraemer on Monday. Kraemer talked with the Wichita Eagle about the incident.
>>Link

11.29.2013
Longtime urban radio personality Jerry Boulding died yesterday at age 75 following a brief illness. Boulding worked at WHB, and previously at KJCK in Junction City, in the 1950s or 1960s.

11.29.2013
Now that Thanksgiving has passed, Christmas music returned to KFKF for third consecutive year. As in years past, KCMO-FM will add occasional Christmas music as part of its weekend and nightly rotation, although it has been non-stop over the Thanksgiving holiday. KKJO in St. Joseph and KJMK in Joplin have also transitioned to Christmas music.

11.26.2013
As Cumulus takes over Westwood One programs, KCMO's schedule will shuffle. Dennis MIller's radio show will move to an 11:00 a.m. to 2:00 p.m. slot central time and air live on KCMO starting January 6. Currently KCMO airs Mike Huckabee in that slot, but Huckabee's radio show will come to an end in December.

11.26.2013
Sinclair Broadcast Group has closed on its purchases of stations owned by Barrington Broadcasting, including KRCG in Jefferson City.

11.26.2013
KPXE has added HSN as a digital subchannel, on 50.6.

11.22.2013
KRBB in Wichita flipped to Christmas music earlier this week. It appears in Kansas City, KFKF will again do Christmas music after Thanksgiving, despite its strong country music ratings.

11.22.2013
KCKC morning personality Darren Wilhite is returning to the air in Fayetteville, Arkansas, where he once worked. The website for an upcoming country station "96.7 the Coyote" in Fayetteville touts Wilhite and another personality as being the new station's morning hosts. It is possible this is a voice-tracking situation from Kansas City.

11.16.2013
Translator K233CF (94.5 mHz) is on the air, licensed to Abilene, Kansas. The translator rebroadcasts talk station KINA (910 kHz) from Salina.

11.16.2013
KMAJ-FM in Topeka lugged the Christmas music out of the closet this weekend. I suspect it is weekends-only until Thanksgiving. Fellow Cumulus station KPLA in Columbia has done the same thing.

11.12.2013
Get ready for another translator in the crowded Kansas City market. Educational Media Foundation won the right for a 16-watt translator at 100.3 in Kansas City, Kansas. K262CF would probably rebroadcast a subchannel of KLRX. There is a pirate operating on 100.5 in KCK as well.

11.6.2013
As Sporting KC's season draws to a close, KSHB and KMCI announced they have acquired the rights to local television broadcasts of the team's games, with KMCI airing the majority of programming. KSMO has been broadcasting the games the last three seasons, with former BBC Radio and Beacon Radio sports reporter Callum Williams on play-by-play and Jake Yadrich on commentary. It's unknown if the duo will make the move.

10.30.2013
After scaling back his duties a couple of years ago, KMBC anchor Larry Moore will retire at the end of November sweeps. Aside from a few years at KGO-TV and WLS-TV in the late 1970s and early 1980s, Moore has spent most of his career at KMBC, starting in the 1960s. In retirement, Moore will continue to provide special projects and charity appearances for KMBC. Len Jennings will likely take over the 6:00 show.

10.28.2013
KCTV is debuting a new set this week, their first set refresh in quite some time. You can see a time lapse video below.
>>Link

10.28.2013
Last week the FCC issued $42,000 in fines for two Wichita stations, KQAM and KGSO, which had been noted operating above licensed wattage and not keeping proper records. It's one of a few problems for Steckline-owned stations, as other legal matters are tied up in court.

10.27.2013
Some FOX viewers in St. Joseph and Mid-Missouri had missed the first two games of the World Series because of a carriage dispute between News Press and Gazette Co., and DirecTV. Saturday the two sides reached an agreement, ending a 16-day dispute, and KNPN-LD and KQFX-LD viewers were able to see game three.

10.25.2013
Broadcast Engineering magazine announced today it will cease publication at the end of the month. The magazine had been in circulation for 54 years.

10.25.2013
Wednesday, KMBC's helicopter made a hard landing at 135th and Nall in Overland Park. It will be grounded for repair. The Overland Park Police Chief blogged about the situation.
>>Link

10.21.2013
At 10:00 this morning, KMCI changed its subchannel from Live Well Network to Bounce TV.

10.19.2013
KSHB continues to add to its weather staff. J.D. Rudd announced on his Facebook page he is moving to KSHB, starting November 2nd. Rudd is currently a meteorologist with KSNW in Wichita. It is likely Rudd will work weekend evenings while the other newest hire, Michelle Apon, works weekend mornings.

10.10.2013
Cumulus let longtime KC radio personality Mike O'Brien go last week. O'Brien had been working afternoon drive at KCMO-FM. Gary Nolan has also arrived as program director for KCMO-FM, which is interesting since Nolan has an adult contemporary background. Nolan is also covering the late afternoon shift in addition to Bobby Day. Over at Wilks, Bryan Truta, former KCMO-FM program director, recently arrived as KCKC's midday host.

10.9.2013
KCTV has named Larry Perret its next news director. Perret last worked at KTVX in Salt Lake City, but left when Nexstar took over the station earlier this year. Perret was a News director in Los Angeles in the 1990s and spent many years at Magid Consulting. He replaces Blaise Labbe, who left for San Antonio earlier this year.

10.8.2013
Following a day of Christmas music, KBBM in Columbia/Jefferson City has switched to Cumulus' Nash FM country music brand. The move puts KBBM against the dominant Zimmer country station KCLR.

10.7.2013
After a weekend of simulcasting, KBBM (100.1) in Columbia/Jefferson City is now stunting with Christmas music. Friday the CBS Sports feed moved to 104.1 KZJF.

10.5.2013
Cumulus has moved its CBS Sports feed in Jefferson City/Columbia from KBBM (100.1) to KZJF (104.1), replacing the country format. Currently, 100.1 and 104.1 are simulcasting, but the station is calling itself 104.1 the Fan.

10.1.2013
KLIO (1070 kHz) in Wichita flipped from satellite-fed oldies to Spanish-language ESPN Deportes yesterday. KLIO had been running the True Oldies channel since 2010. KLIO is also the home of Kansas State Wildcat sports; it's unknown if that will change.

9.30.2013
KSNW has hired Denise Killian as the station's next news director. Killian fills a job open for a year-and-a-half, which is almost unheard of in this business. Killian had been the assistant news director at CW affiliate KDAF in Dallas.

9.29.2013
As an update to yesterday, Bounce TV claims on its website it is moving to KMCI's subchannel on 38.2 on October 21. That would displace Scripps' Live Well Network.

9.28.2013
I'm not sure what's up yet, but KSMO has been showing MundoFOX, a Spanish-language network, on its digital subchannel 62.2 instead of Bounce TV. I've seen no agreement announced, and MundoFOX doesn't list Kansas City as an affiliate.

9.26.2013
Longtime KKFI radio host Jeanne Jasperse passed away this week. Jasperse started at the station when it was born in 1988. The singer and songwriter hosted the Coffee House, a Sunday morning show.

9.25.2013
Traffic provider Radiate Media has hired KMBC reporter Kerri Stowell as a traffic reporter. This means Stowell is moving over to WDAF-TV to be a part-time traffic reporter, starting in October. Stowell replaces Bill Hurrelbrink, who left to work for Kansas City, Kansas this past summer.

9.25.2013
The FCC has approved the University of Central Missouri's sale of KTBG to public television station KCPT. KTBG will eventually relocate operations from Warrensburg to Kansas City.

9.20.2013
With Brett Anthony's departure, Kalee Dionne will take over morning weather duties at KSHB. Michelle Apon joins the station as a weekend weather anchor. Apon comes from KOKH, the FOX affiliate in Oklahoma City. She starts Saturday.

9.19.2013
With Jeff Herndon now in Chicago, KAKE has moved Larry Hatteberg to weekday anchoring. Mike Iuen and meteorologist Ben Pringle move from mornings to weekends. Frank Waugh will handle morning weather duties. KAKE recently expanded its news as well, adding a 4:00 p.m. show and more news on weekends.

9.14.2013
There is a small Emporia section on the website now. Click on the stations page. The Kansas City TV grid is also updated to the best of my ability. I will probably make corrections over the next couple of weeks.

8.31.2013
Frank Waugh is returning to the Wichita market as a meteorologist for KAKE. Waugh previously worked at KSNW in Wichita and KSNT in Topeka. He is currently working at WNDU in South Bend, Indiana.

8.29.2013
Fired KAKE reporter Jared Cerullo is suing the station and Gray Television for defamation and breach of contract. KAKE fired Cerullo in June after he reported incorrect information about a trial on the air.

8.26.2013
D.L. Hughley's new syndicated radio program debuted today. He takes the place of Michael Baisden on several Cumulus stations, including KMJK in Kansas City.

8.22.2013
Following the completion of its purchase of KMFC near Columbia, Mo., EMF flipped the station to the K-Love satellite feed. K-Love is still heard on a translator on 100.9, but that will soon become the FM simulcast of news station KWOS.

8.21.2013
KSHB morning meteorologist Brett Anthony is reportedly heading to KJRH, the NBC affiliate in Tulsa, to be the station's chief meteorologist. Scripps owns both stations.

8.20.2013
KSNW in Wichita has reportedly named Erik Schrader its next General Manager. Schrader had been the news director at another LIN station, WTNH in New Haven, Connecticut.

8.19.2013
KAKE anchor Jeff Herndon is leaving Wichita for the main co-anchor position at WFLD, the FOX affiliate in Chicago. Herndon has spent his career in Kansas, doing sports at KTKA in Topeka, transitioning to news at KAKE.

8.13.2013
If you're wondering about former KCTVer Kelly Jones, she will be the new morning anchor at WPMI, the NBC affiliate in Mobile, Alabama. WPMI's General Manager is Bobby Totsch, the former GM at KCTV.

8.11.2013
Radio Disney pulled the plug on KPHN (1190 kHz) on July 31, taking the station off the air. Judging by the FCC filings, it looks like Disney is close to selling the station.

8.6.2013
NATAS announced the 2013 Mid-America Emmy nominations tonight. Check out the list below.
>>Nominations

8.6.2013
KPXE, and indeed all Ion owned-and-operated stations, added a QVC subchannel. In terms of PSIP, it is on 50.4.

8.3.2013
Former KSHB Assistant ND Brett Akagi has landed at the University of Kansas, where he will oversee KUJH and the Daily Kansan newspaper.

7.30.2013
On Monday, KQLA made its switch to country music, as Q103.5. This is the second country music station in Manhattan itself.

7.28.2013
Syndicated Dallas-based radio personality Dave "Kidd" Kraddick died Saturday at the age of 53. He had been at a charity golf tournament in New Orleans. Several stations in the central U.S. carried Kraddick's morning show, including KKSW in Lawrence, and KFBZ in Wichita. Two formats ago, 99.7 in Kansas City (then KKSN) carried the show as well.

7.25.2013
KQLA in Manhattan (Q103.5) in playing Christmas music today. Is it Christmas in July (the 25th)? Or is a format change on the horizon? RadioInsight reports Eagle Communications registered qcountry1035.com last week.

7.25.2013
KAKE/Wichita sports anchor Chris Frye is moving to KNWA in Fayetteville, Arkansas.

7.20.2013
KSHB has hried Matt Brown as Assistant News Director, replacing Brett Akagi. Brown was most recently the News Director at FOX affiliate KOKI in Tulsa.

7.16.2013
In a bit of a surprising move, KCTV News Director Blaise Labbe is leaving for the same position at NBC/FOX duopoly WOAI-TV and KABB in San Antonio, Texas. Labbe had been at KCTV three years.

7.16.2013
Lost in shuffle of comings-and-goings at KSHB, Lance Veeser started this week as the sports director at WKOW, the ABC affiliate in Madison, Wisconsin.

7.5.2013
KSHB has hired Patrick Fazio as its new morning co-anchor. Fazio has been the evening anchor at WTWO, the NBC affiliate in Terre Haute, Indiana. Fazio replaces Curtis Jay. KSHB let Jay go earlier this year, and he is currently working outside of television.

7.5.2013
In Wichita, KSNW general manager John Dawson is leaving the station. Dawson has been commuting between Wichita and Indianapolis for four years.

7.5.2013
Radio Bach is now live and online, as a service of Johnson County Community College. JCCC bought the rights and digital library from Entercom.
>>Link

7.1.2013
Tribune is buying all the Local TV, LLC. stations for $2.73 billion. That includes WDAF-TV in Kansas City. Tribune already had some operational partnerships with the Local TV stations, so the transition will not be that complex. Tribune is also trying to sell its newspapers.

6.27.2013
Educational Media Foundation is buying KMFC (92.1) in the Columbia market. The station will either switch to the K-Love or Air 1 contemporary Christian satellite feed.

6.22.2013
Earlier this week IMG Sports signed a deal with Time Warner Cable to move six KU basketball games and one football game to Metro Sports. Those basketball games, part of the Jayhawk Network, were previously seen on KSMO. It's a strange arrangement because Metro Sports isn't available everywhere, and KU fans in Kansas City will be shut out if they don't have TWC.

Site Update
It took some time, but I have uploaded history pages for Joplin. I also added a complementary Pittsburg radio dial. Please skim those pages to make sure I'm as accurate as possible. Joplin is not a familiar market to me, and any help would be appreciated. I'm just in time too, because KSEK-FM (99.1) is stunting, promoting a change Monday morning. I've heard it will be classic rock, "U-Rock 99.1."

6.18.2013
KLJC's sale to Northwestern College has finalized. The station is now KJNW "Life 88.5," using the music service provided by the college, which is based in St. Paul, Minnesota.

6.15.2013
Can the power of social media affect radio ratings? It's not concrete, but Arbitron and Wilks Broadcasting seem to be paying attention when it comes to KRBZ's "listen longer" social media effort.
>>Link

6.14.2013
Zimmer Radio is purchasing translator K265CT (100.9) in Jefferson City, Missouri. The translator will switch to a simulcast of Talk radio station KWOS.

6.12.2013
Traffic producer/reporter Bill Hurrelbrink is leaving WDAF-TV to take a greater role in running his family's business. Hurrelbrink has been at FOX 4 for five years.

6.8.2013
I'm catching up from vacation this week. KCTV has put its lifestyle show Better Kansas City on hiatus for the summer, and the station is not renewing the contract of host Kelly Jones. The status of Lisa Holbrook is unclear, though considering the demographics KCTV wants, Holbrook's return is seriously in doubt. Jones started as a morning anchor at KCTV, but was quickly demoted to the Better Kansas City show.

6.8.2013
Disney has put KPHN (1190 kHz) up for sale. That's not surprising, considering Radio Disney divested itself of several stations last year.

6.8.2013
In Wichita, Bott has secured a construction permit to upgrade KCVW (94.3 mhz) to C1 status, giving it greater coverage in the Wichita market. As part of the deal, KDGS (93.9) and KOTE (93.5 in Eureka) would swap frequencies. Those are only listed as reserved allocations for now.

5.29.2013
One of the other Kansas City media sites, Bottom Line Communications, will cease operations soon. Owner John Landsberg is moving to South Carolina. His site originally began as a blog focusing on examples of marketing and corporate communication in mass media. It gradually expanded to the problems facing the Kansas City Star, and the changes at Kansas City TV stations.
>>Link

5.18.2013
KSHB is shifting its anchor lineup. Reporter Lindsay Shively will anchor weekend mornings. Amy Hawley will anchor weekend evenings solo. Cynthia Newsome will anchor the 11:00 a.m. news.

5.15.2013
An update to the news below, former Royals broadcaster Fred White died today of melanoma complications. His health had deteriorated sharply over the last few weeks. The Royals announced White's official retirement from the club yesterday.

5.14.2013
Longtime announcer Fred White is retiring from the Royals organization for health reasons. I have heard his health problems are urgent. White has been a part of the club for 40 years, mostly as color commentator and sometimes play-by-play announcer with Denny Matthews. White also had a long career doing play-by-play for Big 8/Big 12 basketball games. He hasn't been on the air for a few years, but participated in other Royals functions. White also worked with WIBW-TV in Topeka and broadcasted Kansas State University athletics prior to joining the Royals.

5.1.2013
As expected, KANR in Wichita flipped to an adult contemporary format as "Lite FM." The new call letters are KHLT.

4.19.2013
KCPT is diving into the radio business. The public television station is buying NPR/AAA station KTBG from the University of Central Missouri. KTBG will drop NPR shows in favor of full-time AAA music and other fine arts programming. KTBG will also move its physical studio to Kansas City.
>>Link

4.8.2013
In Wichita, it appears Air Capital Media will flip KANR from its leased Spanish-Language format to adult contemporary on May 1. RadioInsight reports on the domains recently registered.
>>Link

4.8.2013
Starting Tuesday, Danny Parkins and Carrington Harrison move from the midday slot at sports station KCSP to afternoon drive. Henry Lake and Jay Binkley will take over middays. Lake comes to Kansas City from KFAN in Minneapolis.

4.7.2013
More from KSHB-- the station has hired Jadiann Thompson as evening anchor and reporter to replace Elizabeth Alex. Thompson is currently a multimedia journalist (mostly reporting, sometimes anchoring) at KPHO-TV, the CBS affiliate in Phoenix. Thompson will co-anchor the 6:00 news, and report for other newscasts, much the same way as WDAF-TV uses Abby Eden to co-anchor one newscast and report for others. When KSHB starts its 4:00 p.m. news Monday, Christa Dubill and Mark clegg will co-anchor. In addition, weekend morning anchor Najahe Sherman has exited the station.

4.2.2013
Changes continue at KSHB, where Curtis Jay is officially out as morning anchor. The job had been open on the Scripps website for months, so KSHB is probably close to hiring a replacement.

Site Update
I am beginning to add Joplin's market to this site. As of now, I have the station page for Joplin, but not Pittsburg. I have only completed the television station history pages in that market.

4.1.2013
COZI TV should be debuting today on KSHB's subchannel, in place of weather.

3.30.2013
If you follow television nationally, you probably noticed Sinclair Broadcasting buying a lot of small market stations. Among the groups Sinclair is buying is Barrington Broadcasting. Barrington owns CBS affiliate KRCG-TV in Jefferson City.

3.24.2013
Longtime Kansas City broadcaster Walt Bodine died today at age 92. Bodine worked in mass media for 70 years, beginning in 1940. Bodine worked at WDAF radio and television, WHB, KMBC-TV, and KCUR. He also taught communications at the University of Missouri-Kansas City. Bodine scaled back his schedule a few years ago, but had worked sporadically at KCUR until last April.
>>Link

3.22.2013
Local TV, LLC. is putting all of its stations up for sale, which includes WDAF-TV in Kansas City and KTVI in St. Louis. Local TV came into existence five years ago, financed by Oak Hill Capital Partners, a private equity group. WDAF was sold in December 2007, and the sale closed in the summer of 2008.

3.21.2013
Lost in the shuffle this week, KCTV filled its weekend morning meteorologist opening. Hallie Shulman announced the news on her Facebook page Monday. She's currently the morning meteorologist at KAKE in Wichita. Shulman replaces Iris Hermosillo, who left for KNXV in Phoenix last year.

3.20.2013
KSHB is expanding its 4:30 p.m. newscast to 4:00, beginning April 8. Jeopardy will move to 3:00 and 3:30 for the moment, with the cancellation of the Jeff Probst Show. KSHB has also reportedly hired Kalee Dionne as a weekend meteorologist, replacing George Waldenberger. She currently works for WIAT, the CBS affiliate in Birmingham, Alabama.

3.6.2013
Daniel Smith is selling KANR ("Fiesta 99.7") in Wichita to Air Capital Media Group for $2 million. The Spanish-language station was on 92.7 for many years before changing frequencies in 2011. Their LMA begins May 1, with future plans for the station unclear.

3.6.2013
East of Kansas City, a small religious station, KYRV (88.1), will temporarily go silent. The Concordia station's owner is searching for a new tower site after the rent increased 100% on the old site. KYRV also has a CP to move to 88.7 mHz

3.1.2013
On April 1st, KSHB will replace its weather subchannel with COZI TV. COZI is a new vintage television network launched by NBC Universal.

2.27.2013
Former WDAF-TV News Director Bryan McGruder has landed in Nashville as the News Director at WZTV. WZTV is a Sinclair-owned FOX affiliate.

2.20.2013
KMBC has hired Matt Flener as a morning anchor and reporter. Flener will co-anchor 7:00 to 9:00 a.m. on KCWE. Flener currently works at KUSA, the NBC affiliate in Denver.

2.19.2013
Brittany Pieper will join KOMU in Columbia as an evening co-anchor. Pieper has been anchoring and reporting at KSLA in Shreveport, Louisiana.

2.14.2013
Cumulus has named Dan McClintock as the next program director of KCFX, KCMO and K273BZ. McClintock has been programming in Toledo since 2004 and worked for Cumulus for the last 14 years. He replaces Chris Hoffman, who is leaving for San Francisco this month.

2.14.2013
Johnson County Community College is acquiring the digital files from the old KXTR/Radio Bach library, with the intent of starting an online classical music station. There is no timetable for launching this initiative yet. Kansas Public Radio acquired the CDs and records from Radio Bach when it shut down last year.

2.14.2013
Bob Davis is stepping down from Kansas City Royals broadcasts, but will continue to do University of Kansas sports. Davis wants to spend more time at home; his wife suffers from Parkinson's Disease.

2.11.2013
KSHB has now filled its News Director position, hiring Carrie Hofmann for the job. Hofmann was most recently the Assistant News Director at WCNC, the NBC affiliate in Charlotte, North Carolina. She replaces Peggy Phillip, who left last summer. This will be the first ND job for Hofmann.

2.8.2013
WDAF-TV has named Tracy Brogden-Miller as its new News Director. If the name sounds familiar, it's because she spent two years as the News Director at KCTV, from 2007 to 2009. Brogden-Miller has been a consultant the past few years, still living in the Kansas City area. She replaces Bryan McGruder, who exited in late October.

2.8.2013
KZSN in Wichita rebranded today as 102.1 The Bull, with a focus on newer country music. KZSN had been "Kissin' 102" since Valentine's Day 1986. In the most recent 12+ ratings, KZSN ranked fourth out of the four major country music stations in Wichita. The syndicated Bobby Bones morning show, which is becoming a country music-based show, is also moving to the station from KZCH.

2.1.2013
Chris Hoffman, program director of Cumulus' KCFX and KCMO, along with the new 102.5 the Fan, is leaving later this month.


Calvary Bible College will sell KLJC (88.5) to Northwestern College of Minnesota. KLJC has been running religious programming for 43 years. Northwestern College also operates Christian radio stations, most notably KTIS in Minneapolis.

1.23.2013
In Wichita, KWCH News Director John Soares is leaving after just four months on the job.

1.22.2013
Monday, Cumulus launched 94.7 Nash FM in New York, which will likely be the flagship station for a national country music radio brand. Cumulus owns 83 country stations, including KTOP-FM in Topeka and KZJF in Jefferson City. I consider it highly likely both of those stations will incorporate the Nash FM branding, if not a complete national feed itself, in the future.

1.21.2013
Cumulus quickly moved its new KCJK midday host Jenn Ryan into the Jack FM morning slot, with another guy nicknamed the Tall Guy. Today it sounded like recorded drop-ins. As of now, it appears midday will be jockless.

1.21.2013
34-year KFDI veteran Dan Dillon is leaving the Wichita station for a job outside of broadcasting.
>>Article

Site Update
The Wichita dial of this site is now active. As always, corrections and multimedia is needed.

1.17.2013
Longtime KSHB anchor Elizabeth Alex, who recently reduced her schedule to 6:00 p.m. news only, will sign off February 27th to concentrate on her full-time non-profit work.
>>Article

1.9.2013
Florida-based Media Vista LLC. is buying Univision affiliate KUKC-LP here in Kansas City.

1.2.2013
Christina Frank is joining Kansas First News (KSNT, KTKA, KTMJ) in Topeka as the primary evening anchor. She had been the morning anchor at WBNG in Binghamton, New York.

1.2.2013
At midnight last night, K273BZ in Kansas City, KTOP in Topeka and KBBM in Jefferson City all made the flip to CBS Sports Radio.

12.28.2012
KSHB is advertising for a morning anchor, a good indication one of the current anchors has either been reassigned or is leaving the station.

12.26.2012
Over in Salina, Rocking M's KVOB is rockin'. KVOB flipped formats from the satellite-fed Jack FM to rock as "95.5 The Rock."

12.24.2012
Be on the lookout for a potential change in Columbia/Jefferson City as well. Jim Rome's station list for his CBS Sports Radio show includes KBBM (100.1 the Buzz), which currently runs a hard rock format. CBS Sports Radio debuts January 2.

12.14.2012
The first format change of 2013 will take place January 2. Cumulus will put CBS Sports Radio on the 102.5 translator currently airing comedy radio "Funny 102.5," relayed from KCMO-FM HD2. 102.5 The Fan will carry the entire CBS national lineup, which is interesting considering Jim Rome recently landed on 1510 KCTE. Funny has actually been somewhat popular, ranking well above sister talk radio station KCMO, which is also simulcasted on an FM translator. It's not known if comedy programming will appear elsewhere.

12.13.2012
Former KCTV chief meteorologist Katie Horner is getting back into weather. Horner will appear on KMOV in St. Louis, doing weather at noon and 5:00. It's unclear if this is a permanent position, or if Horner is just a per diem employee.
>>Link

12.11.2012
KCCV's new translator at 101.5 mHz signed on today. The call sign is still K209EC, but will eventually change to a K268 call sign. The translator rebroadcasts KCCV on 760 kHz. KCCV's other FM signals are programmed separately.

12.11.2012
A couple of KSHB moves to report: KSHB reporter Beth Vaughn is moving up within Scripps, taking a morning anchor position at WRTV, the ABC affiliate in Indianapolis. Weekend meteorologist George Waldenberger is moving to the same weekend position at ABC affiliate WFTV in Orlando, Florida.

12.10.2012
KCSP has named John Hanson as its new program director. Hanson comes to Kansas City from his on-air position at KSTP-TV in St. Paul/Minneapolis. However, Hanson also has several years of experience as a radio program director in other markets. He replaces Ryan Maguire.

12.10.2012
Meredith is promoting from within the company to fill the vacant general manager position at KCTV and KSMO. Darrin McDonald will move to the Kansas City duopoly from KVVU, the FOX affiliate in Las Vegas. McDonald had been the GM at KVVU for the last four years.

12.6.2012
Jay Wachs is no longer the general manager for Great Plains Media's KKSW/KMXN/KLWN. It's unclear why Wachs left after just one year, but he oversaw the transition of KLZR from the longtime "Lazer" name to "Kiss FM." The KLZR call letters are now attached to a station in Colorado, by the way. Wachs is also a consultant with something called the Briarcliff Group.

11.30.2012
A familiar news name in Kansas City will be the next general manager at KSHB/KMCI. Scripps has lured Brian Bracco away from Hearst, where Bracco was the corporate vice president for news. Bracco previously spent 13 years as KMBC's News Director before moving to the corporate level. He starts at KSHB and KMCI next month.
>>Link

11.27.2012
Bryan Truta is no longer doing morning drive on KCJK. With the departure of his co-host earlier this year, the mornings are currently jockless on Jack.

11.26.2012
A translator is on the move. K209EC, which had been licensed to 92.9 mHz to rebroadcast Christian KCCV, will sign on at 101.5 mHz next month. Bott Radio is also celebrating 50 years on the air this year.
>>Article

11.24.2012
Former KSHB News Director Peggy Phillip has landed in Miami. Phillip will be the morning show executive producer at ABC affiliate WPLG. I would expect some movement on the KSHB side soon, as the job listing doesn't appear on the Scripps website anymore.

11.23.2012
Add KKJO in St. Joseph to the list of Christmas music stations.

11.20.2012
KFKF flipped to its Christmas playlist today. This marks the second consecutive year for Christmas music on KFKF. KMAJ-FM in Topeka has already switched over to Christmas music for the season-- I think it happened last week.

11.19.2012
KTOP (1490 kHz) in Topeka has switched from ESPN Sports to FOX Sports, and added Jim Rome to the lineup. Cumulus is preparing to launch CBS Sports Radio on several of its stations come January, and that could happen for KTOP as well. Rome's show is part of that initial CBS Radio lineup.

11.17.2012
KCTV weekend morning meteorologist Iris Hermosillo is leaving the station for a yet-to-be-announced job in Phoenix. A quick check of openings revealed only a weekend meteorologist position at independent station KTVK.

11.15.2012
KCTE has reportedly added Jim Rome's national show to its lineup. I'll try to listen over the next couple of days for the exact time, but I think it's just two of the three hours. Rome's show had previously been heard on WHB and KCSP, but hasn't been in the market for a while.

11.14.2012
Longtime KMBC anchor Larry Moore announced, not surprisingly, that he is scaling back his schedule. Moore will anchor the 6:00 p.m. show only beginning December 3rd. Apart from three years at WLS-TV in Chicago and KPIX-TV in San Francisco, Moore has spent more than four decades at KMBC. It is presumed Len Jennings will take anchor 10:00 co-anchor duties.
>>Link

11.9.2012
Jurors convicted a man in the assault of station employees at WIBW-TV.
>>Article

11.1.2012
KCSP Program Director Ryan Maguire is leaving the station to take the same job at KDKA-FM in Pittsburgh later this month.

10.31.2012
It might seem incredible three Kansas City television stations have some void in leadership during a ratings period, but that is the case now. KCTV General Manager Bobby Totsch has exited the station. Totsch had been with the station since 2009.

10.22.2012
Changes are coming to the WDAF-TV newsroom. News Director Bryan McGruder has exited the station, effective immediately. No reason was given.

10.22.2012
KMAJ-FM has dropped those syndicated Rick Dees drop-ins from the midday slot.

10.19.2012
The FCC has denied KSQA's attempt to force Cox Cable in Topeka to carry the station on channel 12, instead of channel 22.
>>Link

10.15.2012
Today, LIN Media officially closed on its deal to buy New Vision Television's stations, which includes KSNT and KTMJ in Topeka, and KSNW in Wichita.

10.14.2012
KSJI (91.1) in St. Joseph has dropped its feed of contemporary Christian Air 1. The station is running a Christian music loop, with a tease promising a new, community-minded station with more music. Judging by the tease, it sounds like KSJI will continue to program contemporary Christian, either locally or with a different provider.

10.14.2012
If you're wondering about former WDAF'ers Stefan Chase and Terra Hall, both are now freelance reporters at KTLA in Los Angeles. KTLA is a Tribune-owned CW affiliate.

10.6.2012
KMBC is reportedly moving Diane Cho off the morning anchor desk, to evening reporting.
>>Article

10.5.2012
WIBW-TV weekend anchor Suzie Gilbert is leaving the station to work in the Topeka city communications department. Gilbert has been with WIBW for a couple of years.

9.29.2012
Jeff Andrews is joining KCHZ as program director and afternoon drive host, replacing Maurice DeVoe. Andrews currently works at Cumulus' WLS-FM in Chicago.

9.26.2012
Cumulus is moving two of its stations, KCHZ and KMJK, out of a holding company, and back into the company fold. As part of Cumulus' purchase of Citadel, the company moved KCHZ and KMJK into a trust called Volt Media, then later into a holding company called A.R. Holdings. Cumulus continued to operate the stations, and had always intended to buy them back.
>>Article

9.24.2012
You can see the 2012 Mid-America Emmy winner list here.
>>Link

9.14.2012
Longtime KMBC reporter and anchor Maria Antonia is leaving the station after 28 years. Antonia will work for the Bishop sullivan Center, which provides emergency assistance like low interest loans, a community kitchen, and Project ElderCool. Antonia was also part of an age discrimination lawsuit filed by three KMBC employees; she and the others eventually settled the dispute out of court.

Site Update
Click the stations link on the left to see if the navigation works for you.

9.9.2012
In addition to KCFX, all Chiefs home games will be broadcast in Spanish on 1340 KDTD.

9.4.2012
Longtime television writer Aaron Barnhart has officially resigned from the Kansas City Star, following several months of treatment for hairy cell leukemia and a fungal infection.
>>Link

8.30.2012
WDAF-TV has hired former KCTV morning/weekend anchor Matt Stewart as a morning reporter. KCTV let Stewart go earlier this summer.

8.29.2012
KCJK morning co-host Nycki Pace is jumping over to Entercom, for the midday shift at KZPT. Pace starts at the Point on Tuesday.

8.28.2012
Better Kansas City debuts next week, and KCTV has added former KSHB sports reporter Lisa Holbrook to the show. Holbrook will co-anchor with Kelly Jones. In the meantime, the Star published an article on the trend Scripps and Meredith Broadcasting have joined in producing local, advertiser-driven lifestyle shows.
>>Article

Site Update
I am slowly expanding the website's sphere of influence. Because no one else does it, I will re-add the radio dials for various regional markets in Kansas and Missouri. Manhattan and Salina will be first. As usual, the multimedia depends just as much on you as it does me. Feel free to submit memories and media from your favorite Kansas or Missouri station as those sections are added.

8.24.2012
Former WDAF radio personality Dale "Truckin' Bozo" Sommers passed away at the age of 68.
>>Article

8.16.2012
Longtime air personality Tanna Guthrie has left KZPT after a year-and-a-half at the station.

8.16.2012
Word out of KSHB is that Scripps let go News Director Peggy Phillip today. This is unusual, since KSHB doesn't have a General Manager right now, and KSHB has been posting decent numbers, especially at 5pm and 6pm. I'm speculating KSHB has a new General Manager in mind, who wants to bring his or her own person on board as News Director.

8.9.2012
WDAF-TV has hired Michelle Bogowith as its new meteorologist. Bogowith last worked at KOMU in Columbia. She'll take over the 9:00 a.m. and noon shows, while Karli Ritter takes over the morning show meteorologist slot permanently. FOX 4 has been working with three meteorologists since the suicide of Don Harman last November. Bogowith starts September 10th.

8.3.2012
KSHB should be debuting its new graphics package tonight, or this weekend. The Scripps look has changed from the orange-gold-brown motif to a more standard blue-red design.

7.31.2012
The Mid-America Emmy chapter announced the 2012 Emmy nominations tonight. See the nominees at the link below.
>>Link

7.26.2012
Time Warner granted an extension to Meredith television stations, as the two sides negotiate a new retransmission agreement. This signals a deal is close, otherwise KCTV and KSMO would have left the Time Warner lineup at midnight.

7.26.2012
Longtime reporter Chris Hernandez is leaving KSHB to work in public relations and marketing. Hernandez has been at KSHB for eight years, and previously worked at WDAF.

7.25.2012
News-Press & Gazette Co. is buying KMIZ-TV and KFQX-TV in Columbia. JW Broadcasting currently owns KMIZ. NPG owns the newspaper in St. Joseph, along with the new FOX affiliate in St. Joseph, KNPN.

7.20.2012
The return of K.C. Live begins next Monday on KSHB at 10:00, bumping the fourth hour of the Today Show down to 1:00 p.m..

7.20.2012
Last night Hearst and Time Warner reached an agreement in their retransmission dispute. KMBC and KCWE returned to the TWC lineup. Viacom and DirecTV have also reached an agreement to end their impasse. Meanwhile, Time Warner is preparing for a standoff with Meredith Broadcasting's KCTV and KSMO in Kansas City. Their retransmission agreement expires July 25, and no deal has been reached.

7.18.2012
Hearst has named Steve Serrano and Nikki Vivas as co-hosts for programming on KCWE-TV. Serrano is also the nighttime air personality and music director at CHR station KMXV. Vivas is also a radio veteran, working at Cumulus' Kansas City office in the promotions department.

7.18.2012
KSHB-KMCI General Manager Mike Vrabac has announced his retirement. Vrabac joined the duopoly in 2010 from another Scripps station, KJRH in Tulsa. Vrabac has been in the business 40 years. However, Scripps recently added advisory duties to other general managers, allowing the GM at WXYZ-TV in Detroit to oversee Vrabac, as Scripps corporate brass molded the company's recently-acquired McGraw-Hill stations.

7.18.2012
It's 106 degrees today, and the weather shows no signs of relenting. Why not listen to Christmas music? KCXL (1140 kHz and 102.9 mHz) will spin Christmas oldies on Friday and Saturday nights this week. KANU (Kansas Public Radio) plans to play Christmas music on July 25th.

7.12.2012
KCHZ PD Maurice DeVoe is on his way to Dallas to program another Cumulus CHR-- KLIF-FM.

7.10.2012
Negotiations for a retransmission agreement between Hearst TV stations and Time Warner Cable failed. Therefore, Time Warner removed both KMBC and KCWE from the lineup for the moment. Hallmark Movie Channel and Great American Country have taken the places of those two stations.

7.4.2012
WDAF-TV has chosen Kim Byrnes to be the station's 9:00 a.m. and 12:00 p.m. co-anchor, replacing Stefan Chase. Katie Ferrell will take over the weekend morning anchor slot currently occupied by Byrnes.

7.4.2012
KCTV's morning show shakeup continues. Matt Stewart is out. Dave Hall, from Meredith-owned KVVU in las Vegas, is reportedly in. Hall would join Alexis Del Cid, who arrives from Portland, Oregon later this summer. Del Cid is replacing Kelly Jones, who will anchor a local version of the syndicated Better program.
>>Article

7.4.2012
Morning drive host Shortly is reportedly out at KCKC "Alice 102."

7.1.2012
The strange story of KSQA continues. KSQA, channel 12 in Topeka, petitioned directly to the FCC last month for carriage on Cox Cable in Topeka. As you know, Cox is angry at KSQA for the interference it causes to WIBW-TV's cable position. KSQA wants a spot on cable channel 12 (WIBW). Cox has offered channel 22. KSQA has been on and off the air over the last several months, showing African-American programming, but also the Country Network on a subchannel.
>>Document link

6.26.2012
Earlier this year I noted K.C. Live would return to KSHB in some form. The sales-driven show, set for later this summer, now has some hosts. KSHB announced Michael Mackie and Michelle Davidson as the show's co-hosts. Both have TV experience in the region, but have been working outside the business recently. This version of K.C. Live may have a different name, but it will essentially be the same lifestyle show KSHB canceled a few years ago. This is also part of Scripps' strategy of less reliance on syndicated programming, and more local and corporate-produced programs.

6.21.2012
I don't know whether to call it CHR or Hot AC, but "The Grenade" has migrated from KAOL and a 101.3 translator in Carrollton, Mo., to 103.9 KRLI, displacing the adult standards format in that area. KAOL and the translator have switched to classic country.

6.19.2012
On Wednesday the 20th, KCTV will host CBS anchor Dan Rather, who is on a book tour. KCTV originally stated that Rather would anchor part of the 5:00 p.m. newscast, but now it only states Rather will appear on the 4:00 show for the interview about his book.br>
6.7.2012
KCSP is hiring Josh Vernier, Jay Binkley, and Jayice Pearson as a three-man afternoon show to replace Nick Wright. Vernier comes from Milwaukee. Binkley once hosted a podcast picked up by WHB. Pearson is a former Kansas City Chiefs player.
>>Article

6.2.2012
WDAF-TV will be using a freelance meteorologist to substitute for vacationing staff during the summer. You'll see Mark Geldmeier mostly on the weekends. He previously worked at KTVI in St. Louis.

6.1.2012
Even though St. Joseph's new FOX affiliate doesn't officially launch until tomorrow, Suddenlink has already deleted WDAF-TV from its cable lineup in St. Joseph. We're hearing DirecTV customers are affected too.

5.23.2012
A knife-wielding man broke into WIBW-TV this morning, stabbing two employees. Other workers tackled the assailant.
>>WIBW article

5.22.2012
Former KCTV/KSMO general manager Kirk Black has resigned his GM position at WGCL in Atlanta.

5.18.2012
In an update on WIBW's programming changes, Megan Mosack is leaving the station, and the talk show "On The Other Hand" will not return. WIBW will air Dave Ramsey's syndicated show in place of On The Other Hand.

5.18.2012
St. Joseph's new FOX station will call itself FOX 26 KNPN, with a tentative launch scheduled for June 2. KNPN will displace WDAF on Suddenlink cable in St. Joseph. KNPN is a News Press & Gazette property. KNPN will originate from low power 15kw station K26LV.

5.17.2012
Nico Leone is the new general manager at public radio station KCUR-FM. Leone joins KCUR from KDHX in St. Louis.
>>Article

5.15.2012
WDAF-TV has hired Rob Collins as a weekend co-anchor. Collins will arrive this summer from WCIA in Champaign, Illinois, where he was the morning anchor. He'll work both the weekend morning shows with Kim Byrnes, and the weekend evening shows with Mary Pulley.

5.10.2012
It's official now. KCSP's Nick Wright will join sports talk KILT in Houston to co-host morning drive.
>>Article

5.7.2012
New Vision Television announced it will sell its stations to LIN TV for $330 million. That includes KSNT and KTMJ in Topeka. Those two stations, along with KTKA, operate as a single entity called Kansas First News. The deal will close late this year. LIN will continue the shared services agreement. New Vision bought KSNT in 2007.

5.4.2012
Afternoon host Nick Wright is leaving KCSP, if you believe the talk on Twitter. It appears Wright will work temporarily with FOX Sports Radio, but may not have a permanent position in place. Wright joined KCSP in 2007 and moved to the afternoon drive slot in 2010. He is a Kansas City native and a graduate of Barstow School. Wright's tenure is not without controversy, as he sometimes scorned his main competition, Kevin Keitzman, on the air. After a peak last year during Royals season, Wright and the rest of KCSP's overall 12+ ratings settled into the middle of the pack in 2012. There is discussion, though, that this may have been a Twitter prank for ratings sake. We shall see.
>>Article

5.4.2012
KCTV will have a new morning co-anchor in August. Alexis del Cid is joining the station from KOIN in Portland, Oregon. Del Cid will replace Kelly Jones, who will anchor a new lifestyle show "Better Kansas City" at 9:00 a.m. in the fall. I linked some video of Del Cid below.
>>Package
>>Package

4.30.2012
Cumulus has broken the Dam on 103.7 mHz in favor of a simulcast of AM talk station KCMO. The Dam existed for two years, fed from an HD subchannel of KCFX, and operated purely to help KCFX beat KQRC in the ratings. The addition of an FM simulcast means some schedule changes for KCMO as well. Mike Huckabee joins the midday slot. Dave Ramsey moves to 9:00 in the morning, and 10:00 at night. Laura Ingraham moves to 8:00 p.m., and John Batchelor is out. If anyone with an HD radio can help me sort out any switches on the subchannels, that would be great.

4.25.2012
Jonathan Weir will replace Chris Merrill on KMBZ's mid-morning slot, starting Monday. Weir comes to Kansas City from Gainesville, Florida. Merrill has been doing double duty, with his new show in San Diego, and his departing show in KC.

4.25.2012
Over in Topeka, Raubin Pierce recently left WIBW to take over station operations at Manhattan Broadcasting. Pierce had been at WIBW for nearly a decade, the last several years doing afternoon drive. Megan Mosack continues On The Other Hand solo for now. WIBW is also adding Mike Huckabee to replace Glenn Beck, and expanding local programming by two hours in the morning.

4.16.2012
WDAF-TV 9:00 a.m. and noon anchor Stefan Chase has exited the station.

4.16.2012
Walt Bodine, who reduced his broadcasting duties a few years ago, will officially retire from KCUR this Friday. Bodine began his radio career in 1940. Bodine is 91 years old. The Star cataloged Bodine's career over the weekend.
>>Article

4.1.2012
Check the date. It's April Fool's Day. The temperature could reach 90 degrees. And KCXL (1140 kHz and 102.9 mHz) will be playing Christmas music from 12:00 to 2:00 p.m. today. Let me know if I missed any other April Fool's Day pranks.

3.22.2012
K229AU has completed its move from 93.7 to 107.9. The station, "The Fountain," originates on KCFX-HD3. The translator ran into interference complaints from a station from Paola also on 93.7.

3.22.2012
KSHB and KMCI will have a bit more oversight than usual. Scripps has assigned three of its general managers to oversee other general managers in the group. The GM for WXYZ-TV in Detroit will oversee KSHB and KMCI. I'm not sure if these other GMs will only provide advice and guidance, or participate in daily operations. I'm also debating whether Scripps is preparing for some cuts by testing whether a General Manager in another market can oversee his or her own station, plus several others.

3.20.2012
NPG, owner of the St. Joseph News-Press, plans to launch an over-the-air TV station in St. Joseph offering primary FOX affiliation service, along with Telemundo and CW service, presumably on subchannels. NPG is also reacquiring News 3 Now, a cable news service. NPG doesn't have any applications on file, though there are low power applications filed by an entity called DTV America Corporation, for channels 14 and 30, along with licensed low-powered stations on channels 16 and 26. I don't know if either are actually on the air. But it appears NPG will use either the 16 or 26 for the station. NPG owns television stations in other small markets. Nexstar owns KQTV, the only commercial station currently in the St. Joseph market. St. Joseph is otherwise served by Kansas City stations.

3.15.2012
Starting Monday, KCSP will expand its local programming. The sports station is removing Jim Rome's syndicated show from the midday slot. Morning man Bob Fescoe will expand by an hour, and early midday host Danny Parkins will expand by two hours.

3.14.2012
KMBC has hired Len Jennings as a co-anchor with Kelly Eckerman for the 5:00 news, and the 9:00 news on KCWE. Jennings currently works at NBC affiliate WBBH in Fort Myers, Florida. Jennings is staying in Florida through May sweeps. I linked a WBBH promo below.
>>Video

3.8.2012
Cumulus has severed ties with the Billy Bush syndicated program nationwide. KCHZ aired the program in the Kansas City market.

3.8.2012
Forget Mike Shanin. Krista Klaus will host a midday show on the new KMBZ Business Channel. Klaus, a former KCTV and KMBC reporter, has been reporting for the Kansas City Business Journal.


The FCC has approved a translator move for Bott. K209EC at 89.7 will move to 92.9 and adjust power to 99 watts. The translator rebroadcasts KCCV. Bott will eventually launch a new repeater on 89.7 in Knob Noster. A religious station in Paola also signed on at 89.7 with the past few years.

3.5.2012
WDAF's Al Wallace returned to sports anchoring this week after six weeks off for prostate cancer surgery.

3.5.2012
Cumulus will launch a new traffic service called "Right Now Traffic" for its stations in the top 75 markets. That includes Kansas City, of course.

3.1.2012
As expected, KUDL flipped from classical to business talk at 11:00 a.m. today. I attached the format flip below. KUDL is also identifying its FM simulcast as KMBZ-HD2, rather than KRBZ.
>>Download

2.27.2012
Long rumored on the message boards, but now close to reality, Bloomberg business talk will replace classical music on 1660 kHz. Entercom will brand the station the "KMBZ Business Channel." Former KMBZ host Mike Shanin will host a midday show starting March 5 (with a possible soft launch this week), but otherwise the programming comes from Bloomberg Radio. This will mark the second death for the station formerly known as KXTR, which left the FM dial August 17, 2000. It's unclear if classical music will continue on KRBZ-HD2, but considering Entercom is donating the CDs to Kansas Public Radio, I'm guessing it won't.
>>Bottom Line Communications article

2.27.2012
You may notice some billboards in Kansas City advertising Family Life Radio at 88.1 mHz. That's for Topeka station KJTY, which is undergoing a major upgrade. Although still listed as a CP, it appears KJTY has increased its power from the previous 35kw to 100kw. KJTY broadcasted from a tower southwest of Lawrence, but the new location appears to be on KLZR's tower to the northwest of Lawrence.

2.27.2012
Another change at KCMO: Mark Levin's syndicated show replaces Michael Savage. Also, Coast to Coast AM has moved to KMBZ's overnight schedule, replacing a Rush Limbaugh replay.

2.23.2012
Cumulus is removing Coast to Coast AM in several markets, including Kansas City's KCMO, in favor of its own Red Eye Radio show.

2.20.2012
KMBZ mid-morning host Chris Merrill is moving to San Diego for a late afternoon slot on KOGO.

2.10.2012
The return of the 41 is not the only change at KSHB. I'm hearing KSHB intends to restart Kansas City Live, a lifestyle program canceled in 2008. The time slot is not definite, but unless the show airs on KMCI, KSHB would not have many choices anyway. There is no start date yet. Scripps continues to advertise for part-time air talent and a producer for the show. Also, investigative reporter Russ Ptacek is leaving for a similar position at Gannett-owned WUSA-TV in Washington, D.C.

2.8.2012
The KLZR call letters are out there for anyone who wants them. Great Plains Media changed the call letters to KKSW, to match the Kiss FM moniker. 105.9 had used the KLZR call letters since the summer of 1979.

2.5.2012
On a night with a lot of post-Super Bowl viewers, KSHB rebranded itself as 41 Action News. KSHB had disregarded its analog channel number for several years. It seems unusual to go back to the "41" brand now, with the digital channel technically on 42, and a variety of cable lineup positions.

2.3.2012
WDAF-TV sports director Al Wallace is on medical leave following prostate cancer surgery earlier this week. Much like anchor John Holt's diagnosis, doctors caught it early. Jason Lamb will anchor sports Wednesday through Sunday. Other anchors and reporters will read sports on Mondays and Tuesdays.

1.27.2012
Entercom names Jack Landreth program director of KMBZ. Landreth apparently last worked at the CBS cluster in Las Vegas. But there is a year-and-a-half gap in his LinkedIn profile. Landreth replaces Neil Larrimore.

1.20.2012
KLZR stunted for a few hours with Lady Gaga music, claiming the station had been taken hostage. At 3:00 KLZR rebranded as Kiss FM, a name used in the Kansas City market twice before. Kidd Kraddick's syndicated show remains, although a Facebook post indicates that might not be the case for much longer. Afternoon drive will be voice tracked from another market. All Access reports the heritage KLZR call letters will disappear too. At least KLZR had some fun with it, as noted by the video below.
>>KLZR video

1.18.2012
Judging by a now-deleted Facebook page, there is speculation KLZR is preparing to rebrand itself as "105.9 Kiss FM." KLZR has been swinging between Hot AC and CHR over the last 12 years, all while keeping the Lazer name from the 1990s modern rock format. A Facebook page appeared in the last few days, and it included some photos of Lawrence, Baldwin City and Topeka. A logo mimicked the Clear Channel Kiss FM logo. But the page disappeared today. Great Plains Media recently hired a new general manager. If the page was a ruse, it seems like an odd one to craft.

1.17.2012
This afternoon KMBZ announced KCTV reporter Dana Wright will join the station for afternoon drive duties with Scott Parks. The new drive time show begins later this month. Mike Shanin is leaving the Shanin and Parks program after five years. Wright has substituted on KMBZ before. She will continue to work on special projects for KCTV, at least through 2012. It is interesting that Entercom made this move without a program director for KMBZ. Neil Larrimore left last year, and has since landed in Phoenix.

1.17.2012
Radioinsight is reporting that translator K229AU (93.7 the Fountain) will apply to move to 107.9 mHz. Another station, KPIO-FM (93.7 mHz) in Pleasanton, Kan., is alleging interference from the translator. Pleasanton is 70 miles south of the Kansas City metro. KPIO-FM signed on in 2009 with programming from the Catholic Radio Network. K229AU leases space on KCFX-HD3 to rebroadcast its contemporary Christian programming on the 93.7 translator.

1.10.2012
Former Kansas City TV host "Uncle" Ed Muscare died over the weekend at age 79. Muscare had been imprisoned in Florida for a probation violation, related to his status as a sex offender. Muscare hosted kids programs and a late night horror movie feature on the old KBMA, later KSHB, in the 1970s and early 1980s.

1.5.2012
WIBW's old building on the former Menninger Campus burned today. WIBW moved out of that building several years ago. It has been vacant since that time.
>>Link

1.2.2012
Last week KCTV quietly dropped its 7:00 a.m. newscast from KSMO. Paid programming replaces the newscast. Typically, those newscasts away from the main channel receive a 1.0 rating or less. KCTV news on KSMO at 7:00 in the morning barely registered ratings at all.

Note
Merry Christmas from some Zerwekhs, Happy Hanukkah from other Zerwekhs, and as Don Harman liked to tell us, "let's try to suck less next time!" We will certainly try to suck less in 2012. Cheers!

12.18.2011
Jay Wachs is the new general manager at KLZR, KLWN and KMXN in Lawrence. Wachs last worked in Austin, Texas.

12.16.2011
Following chemotherapy, KSHB weekend anchor Cynthia Newsome returns to the air January 1.

11.30.2011
As some of you know, I work at WDAF-TV. This has been an exceptionally difficult couple of days with the passing of morning meteorologist Don Harman, who had worked at FOX 4 for 12 years. I personally worked on the morning show for three years, going bowling with him on Friday afternoons, playing softball on the weekends, enjoying cookouts and beer, and his sharp sense of humor. We could not publicize the death until noon today because of the time it took to inform his father of the matter. I will not address any circumstances surrounding his death, and I can't bring myself to read the message boards or articles yet. Just know we miss him dearly. Direct your thoughts and support to his wife Monica, and two-and-a-half year-old girl Avery, who will grow up without her father.
>>Memorial piece
>>Share your memories
>>Real Men Of Genius
>>Don and some frisky dogs

11.25.2011
At midnight, KFKF switched to Christmas music. KFKF will return to country music on December 26. Early Friday, KKJO in St. Joseph and KMAJ-FM in Topeka also switched to Christmas music. KCMO-FM has set aside the '70s at 7:00 p.m. for "Santa at 7:00."

11.18.2011
Cumulus has been bringing the Cumulus Media Partners (mostly Susquehanna) stations into the regular company, in addition to the purchase of Citadel Broadcasting. However, Cumulus left a few of those stations in the Media Partners portfolio for a bankruptcy filing to allow for debt restructuring. Radio-Info.com reports KCHZ and KMJK are two of the stations included in the filing. The Cumulus Media Partner entity is now AR Broadcasting. Cumulus continues to operate the stations of course, and will likely merge them into the fold next year when the bankruptcy period ends. AR Broadcasting is a collection of equity groups, and it could sell the stations to someone else, but it seems highly unlikely.

11.16.2011
Entercom recently let KMBZ program director Neil Larrimore go. Larrimore had been at the station for several years. Despite adding a full-powered FM simulcast, KMBZ's ratings have not improved.

11.3.2011
One week into sweeps, and on a usually strong night for CBS programming, KCTV debuted its new chief meteorologist, Chris Suchan. Suchan replaces Katie Horner. KCTV produced a recorded tribute to Horner, which aired last night during Horner's final show.
>>Horner says goodbye
>>Chris Suchan says hello

10.28.2011
Tony Lorino takes over as program director at KZPT, replacing Mark Edwards. Lorino is also the music director.

10.28.2011
A new translator appears to be on the air. K257DZ on 99.3 mHz in Butler, Missouri is carrying K-Love's feed for now. Alpine Broadcasting (KCXL, KCTO) owns the translator. 99.3 may eventually repeat Spanish language KCTO.

10.23.2011
NATAS Mid-America handed out its annual regional Emmys last night. Among Kansas City stations, KSHB won the most awards. But many of the big awards, for newscasts, news excellence and on-air talent, went to the St. Louis stations.
>>Link

10.13.2011
There had been rumblings as such, but Radio Info is reporting KFKF will indeed flip to Christmas music the day after Thanksgiving, and return to country music on December 26. But, will anyone else try to beat them without KUDL or KSRC in the mix anymore?
>>Article

10.6.2011
KCTV's long search for a chief meteorologist is over. KCTV has hired Chris Suchan from WTSP in Tampa, Florida. Suchan will join the station in time for November sweeps. He replaces Katie Horner, who had been on the way out since public relations blog Bottom Line Communications posted news of KCTV running secret focus groups on both Horner and other meteorologists.

10.4.2011
Although I can't see it myself, I have been told KSQA is testing on channel 12 in Topeka, at a low power of 4.2kw. The transmitter is reportedly on one of the downtown buildings. WIBW-TV is complaining about interference on its cable TV position, which is channel 12. This is a strange story without a lot of solid answers. The majority owner is Barbara Wade of Chicago. The minority owners are the former majority owners-- some entity named Cooper Fowler Media. It doesn't appear either has any broadcasting background, but both seem to have interests in African American history. KSQA also has an application for a more powerful station on channel 22, which Washburn University filed to block.

10.3.2011
Of some interest locally, the E.W. Scripps Co. has agreed to purchase McGraw-Hill's television properties, including KGTV in San Diego, KMGH in Denver and WRTV in Indianapolis. Scripps already owns KSHB and KMCI in Kansas City.

9.28.2011
Cumulus has filed to bring KMJK back into the fold from trust company Volt Media, citing the addition of KWJP in Paola to the market. Cumulus says the non-commercial KWJP brings the number of stations in the Kansas City DMA to 45, qualifying it for the next tier of market size. Cumulus moved KMJK into the Volt Media shell company a few weeks ago upon closing its purchase of Citadel, citing market ownership caps.

9.27.2011
Longtime Kansas City radio and television broadcaster Dave Morton passed away this morning from cancer, according to a Facebook post from his daughter. Morton worked simultaneously teaching high school history and appearing on the air on KMBC-TV, KMBZ, KMBR, KCMO and WDAF in various news and weather roles. The link below contains some pictures from his broadcast days.
>>Link

9.26.2011
WDAF-TV will expand its morning newscast to 4:30 in the morning, joining its competitors in that time slot. Mark Alford, Loren Halifax and Don Harman will be on the 4:30 show for now. The move expands WDAF's news time to five-and-a-half hours in the morning, ten hours on weekdays and 59.5 hours per week, the third most of any local TV station in the country. Andy Griffith replaces COPS at 3:30 and 4:00.

9.21.2011
KCUR-FM General Manager Patricia Cahill announced her retirement today, after nearly 25 years at the station. Cahill remains a vice-chair on the board for the Corporation For Public Broadcasting.

9.20.2011
Aaron Barnhart has written an article on the financial and sometimes dysfunctional state of public radio station KKFI. Click below.
>>Article

9.16.2011
The Cumulus purchase of Citadel closed today. As part of the deal, Cumulus moved KMJK (107.3) into a shell company called Volt Media, LLC.

9.15.2011
Reporter Meredith Hoenes is leaving WDAF-TV for an anchor position at KMIZ in Columbia, Missouri. Hoenes has worked at both WDAF and KSHB in Kansas City.

9.15.2011
KCTV has named morning reporter Mark Boyle weekend morning anchor. They also expanded their 9:00 news on KSMO by 30 minutes, adding Johnathan Carter as an anchor there.

9.9.2011
KSHB has named JiaoJiao Shen its new morning anchor, replacing the promoted Christa Dubill. Shen recently joined KSHB as a reporter after a freelancing stint at WDAF.

9.4.2011
Instead of a KSHB subchannel, Scripps has added the Live Well Network to KMCI's subchannel. KMCI is also a new affiliate for the SEC football Game Of The Week. Meanwhile, WDAF is airing the ACC football Game Of The Week on Antenna TV 4.2.

8.24.2011
KMBC has hired Johnny Kane as the station's new sports director. Kane is currently the sports director for Kansas First News (KSNT, KTKA, KTMJ) in Topeka. Kane will replace Nick Griffith, who left for Denver earlier this summer.

8.20.2011
In time for fall sports, I reformatted and updated the sports page. Please email with any omissions. I also reformatted the radio syndication page, which was only two years out of date. I am working on a separate TV grid.

8.12.2011
An update to news below: KSHB's 4:30 p.m. newscast starts Monday, August 29th.

8.12.2011
Sarah Smith will take over as General Manager at KMBC, replacing the retired Wayne Godsey. Smith is currently the GM at Hearst's KETV in Omaha.

8.11.2011
For those wondering about former WDAF-TV anchor/reporter Stephanie Hockridge, she has accepted an weekend anchor/reporter position at KNXV, the ABC affiliate in Phoenix.

8.11.2011
KSMO will reportedly add a subchannel next month, when Bounce TV debuts September 26. Bounce TV will be an African American-targeted network, based in Atlanta.

7.29.2011
As expected after the closure of the sale, KSNT and KTKA are combining resources into one news operation, called Kansas First News. The same newscast will air at staggered times on KSNT, KTKA and KTMJ-CA. The operation will be based at KSNT's studios on U.S. Highway 24. The first newscast under the Kansas First News name airs at 6:00 p.m. July 30th on KSNT.

7.29.2011
As the fall lineups are announced, it has been noted KMCI will air a KSHB midday newscast, starting August 1. This is a repeat of the 11:00 a.m. news on KSHB, with the 11:00 time stamp. Earlier this year we reported Scripps would allow their contract with Jeopardy and Wheel of Fortune to lapse. Now it appears KSHB will start a 4:30 p.m. newscast at some point, as has been widely speculated. Wheel doesn't leave KSHB until Fall 2012, though.

7.29.2011
My friends at RadioInsight have noted that Merlin Media registered variations of FMNewsKansasCity as new domains. However, Merlin did the same thing for most of the top 50 markets as a way to protect its brand name. Merlin is the company that flipped New York's WRXP and Chicago's WKQX to news/talk formats after buying them from Emmis.

7.27.2011
KMBC sports anchor Nick Griffith is moving to Denver, where he will be the sports director at KDVR and KWGN, the Local TV LLc./Tribune duopoly. The move is partly family-related, as Griffith's fiancee is from Colorado.

7.27.2011
KSHB weekend anchor Cynthia Newsome announced she is in the early stages of breast cancer. Newsome will be off the air for a while, as she udnergoes chemotherapy.

7.21.2011
Despite the objections of cable operators, the FCC approved the sale of KTKA to PBC Broadcasting. PBC will turn operational control of KTKA to its partner, New Vision Television, which already owns KSNT and KTMJ-CA in Topeka. The deal forms, in effect, a triopoly, something rarely seen in television ownership.

7.21.2011
For most of the the next three days, KCXL (1140 and 102.9) will be playing Christmas music in the July heat. Look for that starting at 10:00 friday night.

7.13.2011
The sale of KTKA to PBC Broadcasting remains in the regulatory process. Cable operators are pushing again to block the sale, asking Kansas Governor Sam Brownback to intervene.
>>Letter to Governor

7.7.2011
No pants? No problem at KSHB.
>>TVSpy link

7.1.2011
When KSHB begins airing the Live Well network soon, it appears Live Well will reside on PSIP 41.3, with the weather subchannel remaining on 41.2. KMBC recently dropped their weather subchannel in favor of Me TV. It should be noted some TVs are equipped to handle weather applications, making a weather loop unnecessary.

7.1.2011
KCTV issued a press release indicating chief meteorologist Katie Horner will leave the station this year. They did not give a date. Although the press release indicated Horner wanted to spend more time with her children, Bottom Line reported in May that KCTV had been staging focus groups with potential candidates. Horner started at KCTV in 1994, working as a morning meteorologist, and eventually swapping places with then-chief meteorologist Gary Amble.

6.21.2011
KMBC debuted Me TV earlier than expected on their digital subchannel. Me TV is one of a handful of networks showing old television shows and movies. KMBC is still repeating its 6:00 p.m. news on the subchannel as well.

6.17.2011
KSHB has promoted Christa Dubill to the 5:00 p.m. and 10:00 p.m. co-anchor slot. Dubill has been the station's morning co-anchor for four years. Dubill replaces Elizabeth Alex, who scaled back her anchoring duties to 6:00 p.m. only.

6.15.2011
KMBC-TV General Manager Wayne Godsey announced his retirement today. Godsey has been with KMBC for 12 years, and in the television business for 40 years.

Test
I have embedded three audio players on the 580 frequency page. They should all play the same file of WIBW's time share handoff to KKSU. I can test it all I want at home, but I would like to know which ones don't work well in the major browsers. I have a lot of issues getting embedded players to work on Chrome on my home computer. Thank you for your time.

Test #2
I have tweaked the TV station page layouts. See if you can change the image in the right frame by clicking on the image link.

5.31.2011
WDAF-TV is losing a couple of on-air talents in short order. Weekend anchor Stephanie Hockridge is leaving the station in late June, after three years. This follows the May departure of reporter/substitute anchor Sharita Hutton, who will become a stay-at-home mom.

5.31.2011
Scripps has agreed to a contract with the Live Well Network, a health and consumer channel. KSHB will eventually carry the network as a digital subchannel.

5.28.2011
Tom Land, former KUDL PD, and formerly of KMXV, passed away recently from cancer, at age 51. At the time of his death, Land was working as a VP of Programming at Journal Broadcasting.

5.21.2011
This seems like end of days: CHR on AM radio? It's happening in Carrollton, Missouri, where KAOL (1430 kHz) flipped at some point from country/farm to CHR as "101.3 the Grenade." The 101.3 is a reference to FM translator K267BN, licensed to Bosworth, Missouri. Kanza, Inc., owners of KMZU and KNZA, also own KAOL and the translator.

5.21.2011
KKJO indeed followed through with their rapture stunt today, although they aren't making any reference to it.

5.19.2011
Only in an infinite news cylce can a solitary man's prediction of rapture continuously make headlines. KKJO is St. Joseph is reportedly going to feed that frenzy Friday or Saturday morning by playing R.E.M.'s "It's The End Of The World As We Know It" around the clock, until the "all clear" has been given.

5.15.2011
I forgot to mention last Friday, another translator, K275BQ, has signed on at 102.9 mHz. Licensed to Richmond, Missouri, this translator rebroadcasts KCXL (1140 kHz) from Liberty.

5.14.2011
KSHB and KCTV have entered into a helicopter sharing agreement. KSHB continues to lease the helicopter, with the provided pilot. In exchange for sharing content, KCTV will pick up some of the cost. KSHB has typically bought the most flight hours of any station in the market, and KCTV the least.

5.14.2011
Former KMJK music director Trey Michaels passed away at his home in California recently. Michaels had been out of radio for a couple of years.

4.23.2011
Cumulus market manager Donna Baker is leaving Kansas City to oversee part of Cumulus' cluster in Houston. Mark Sullivan takes her place in Kansas City.

4.19.2011
Remember I when wrote that Phil Witt would the anchor the FOX 4 10:00 p.m. show solo, "for now"? WDAF-TV is giving him a co-anchor-- Abby Eden. Eden joined the station last December as a multimedia journalist (what used to be called one-man band) and quickly began substituting for vacationing anchors.

4.12.2011
In an interesting filing with the FCC, Cumulus intends to transfer KMJK (107.3) to Volt Media, LLC. This is part of the filing on Cumulus' purchase of Citadel radio stations, even though Citadel has no stations in Kansas City. It's unclear if Volt Media is a company formed to operate stations for Cumulus, or if Volt Media is a company formed to sell stations to another party.

4.12.2011
WDAF-TV's news expansion continued last night with the launch of an hour-long 10:00 p.m. show. Phil Witt is anchoring the expanded 10:00 show solo for now. This pushes FOX 4 to 9.5 hours of news on weekdays and 56.5 hours of news during the week.

4.5.2011
In light of KMBZ's simulcast on FM, The Star printed an article on the future of AM radio.
>>Article

4.5.2011
According to the Rabbit Ears website, KMBC will add ME TV to a digital subchannel soon. ME TV is another network of old TV shows and movies.

3.31.2011
Entercom isn't done making changes. KXTR moved its HD subchannel from 98.1 KHD2 to 96.5 HD2. Ironically, 96.5 was the home of the original KXTR for 47 years. KXTR is also calling itself Radio Bach, though radiobach.com isn't operational yet. Entercom moved KUDL's call letters to 1660 kHz as well. The KUDL and KRBZ-HD2 legal ID is very soft.

3.31.2011
Shan Shariff is leaving KCSP for a gig with KRLD in Dallas. Danny Parkins will replace Shariff.

3.30.2011
KMBZ joined the FM dial at 2:00 this afternoon. KUDL split from its KZPT simulcat, played a Bonnie Raitt song, and joined KMBZ's newscast. At KZPT, Tanna Guthrie (the final live jock on KUDL) became the first live air talent on the Point.

3.24.2011
And as mentioned yesterday, KMBZ will broadcast on both 980 kHz and 98.1 mHz in a week. They made the official announcement this afternoon. Entercom has applied for the call letters KMBZ-FM. KZPT will be the new call letters on 99.7.

3.24.2011
This morning WDAF-TV debuted their new 9:00 a.m. newscast, replacing the syndicated Swift Justice with Nancy Grace. Nick Vasos and Stefan Chase anchor, with Karli Ritter providing weather.

3.23.2011
Rumours had surfaced a month ago about Gen X Radio's demise. The numbers didn't look good. After seeing how stations' fortunes changed in other markets with simulcasts of AM News/Talk/Sports stations, I thought Gen X would bite the dust in 2011 in favor of a KMBZ or KCSP simulcast. Even I can be wrong sometimes (ha ha). At noon today, KGEX reverted back to Hot Adult Contemporary, but with a different name, "99-7 the Point." Kelly Urich and Tanna Guthrie will be a part of the station. But that's not all! As part of the ongoing changes, KUDL, which has broadcasted a Soft AC format for more than 30 years, will disappear next week. KUDL will simulcast The Point from March 28-30. The next format for KUDL appears to be that simulcast of KMBZ, according to domain name registrations reported by Radioinsight.com. KUDL already simulcasts KMBZ on an HD subchannel. And just to be sure Entercom's not fooling around, they laid off the morning show host from 106.5 the Wolf as well.

3.22.2011
KMBC has hired George Matz as Assistant News Director, replacing Gerry Roberts. Matz comes from Hearst's WMTW in Portland, Maine, where he was the News Director.

3.22.2011
Kansas Public Radio's Jim Seaver died recently at age 92. Seaver, a KU professor, hosted opera programming on KANU and later KPR for 58 years. "Opera Is My Hobby" was one of the longest-running, continuously hosted shows in the nation.

3.17.2011
The American Cable Association is petitioning the FCC to block the sale of KTKA to PBC Broadcasting, which operates some stations for New Vision Television (owner of KSNT and KTMJ in Topeka). The ACA says the combination of PBC and New Vision could hijack customers for higher cable retransmission fees, leaving cable customers with a mostly blacked out market if cable operators resisted.

3.15.2011
In a bit of a surprise, KMBZ moved the syndicated Glenn Beck show to a late night time slot, while adding a local personality, Chris Merrill, to the 9:00 a.m. slot. Most recently, Merrill worked at KLWN and KLZR in Lawrence.

3.13.2011
KFKF has let Mary McKenna and Dan Holliday go, while bringing Ed Walker over from KCKC to do afternoons.

3.9.2011
36-year Kansas City radio personality Mike Murphy passed away at his home this evening, following a stroke. I don't have an exact age, because Murphy rarely revealed it. Murphy retired several years ago from KCMO, where he won a Marconi award. Murphy was a longtime fixture of the St. Patrick's Day Parade, and the initiator of the Cattle Drive. Murphy's wife passed away a few months ago.

3.5.2011
Cumulus names Greg Knapp the new morning show host on KCMO. Knapp had been one of a few people rotating appearances in the time slot since the departure of Chris Stigall.

2.26.2011
Former Kansas City Chiefs broadcaster Bill Grigsby died today at age 89. Grigsby most recently provided sideline and pre-game reports for the Chiefs, but had been retired for a couple of years. Grigsby spent 62 years in various broadcasting roles. He joined the Chiefs radio broadcasts upon their arrival in the city, pairing with play-by-play announcer Tom Hedrick. Grigsby did play-by-play for the Chiefs' only two Super Bowl appearances. Grigsby also called games for the Kansas City A's and the Kansas Jayhawks.

2.26.2011
KMBC announced anchor Lara Moritz was on a personal leave of absence. They did not state when she would return.

2.26.2011
It appears the LMA transfer date for KCTO (1160 kHz) is March 1. Alpine Broadcasting agreed to an LMA with the Ramirez group, who will turn the station into a Spanish language station.

2.14.2011
As promised, Cumulus' KCMO-FM HD2 and 102.5 FM became Funny 102.5 this morning, with a comedy format. There is still talk that Funny 102.5 will be a stunt, but it certainly seems like the real thing so far. For those with HD radio, you might know that Entercom had been running a comedy format on KRBZ-HD2. As far as I know, that is still the case.

2.12.2011
Cumulus launched translator K273BZ today with a laugh track, and the promise to find out what's so funny at 10:25 a.m. Monday. The same laugh track is airing on KCMO-FM HD2.

2.12.2011
KMBC has hired Diane Cho from WJXT in Jacksonville as a morning anchor, replacing Dion Lim.

2.8.2011
WDAF-TV will begin airing Antenna TV on their digital subchannel Sunday, the 13th, at 9:00 in the morning. Also out of FOX 4, Stefan Chase will join the morning show as a third anchor. You might recall the FOX 4 morning show once had four anchors, but dropped the positions during budget cuts a couple of years ago.

2.5.2011
I'm catching up after a week of snow and illness. On Friday, the typical bad news announcement day, The World Company announced the intended sale of Topeka's KTKA to PBC Broadcasting. PBC, essentially, is New Vision TV, which owns KSNT and KTMJ in Topeka. New Vision and PBC use each other to finance acquisitions. Both went through the same bankruptcy reorganization a couple of years ago. It is highly likely the newsrooms will be combined, and many will lose their jobs.

2.5.2011
My friends at Radioinsight.com have reported the registration of a URL, funny1025.com, as a likely registration for a translator on 102.5 licensed to Bonner Springs. Cumulus is launching the translator, K273BZ, and although Funny 102.5 sounds like a Comedy format, radioinsight.com believes it will be a stunt before using the translator to rebroadcast KCMO (710 kHz). Presumably, the translator will be heard on an HD subchannel too.
Link

2.5.2011
Cumulus has decided to directly buy the stations that it put into the Cumulus Media Partners trust, which was technically owned by private equity groups but operated by Cumulus. Many of those stations are former Susquehanna stations.

2.5.2011
Though delayed by weather, KCTO (1160 kHz) will flip from a mostly simulcast of KCXL to Spanish language programming as "La Supra X." Alpine Broadcasting entered an LMA with the Ramirez group, who had previously LMA'd KYYS (1250 kHz) from Entercom. KYYS is still calling itself "La X."

1.29.2011
A familiar voice will join KUDL. Entercom has signed Karen Barber for KUDL's midday shift. Barber has been out of radio for some time, working in real estate.

1.26.2011
KSHB anchor Elizabeth Alex is reducing role at the station. Instead of co-anchoring the 5:00, 6:00 and 10:00 newscasts, Alex will only co-anchor the six. Alex has also taken a new position at an emergency shelter for abused and neglected children.

1.3.2011
After extending the Christmas music well beyond the holiday, and promising the "new sound of 102" at noon today, KCKC flipped from Star 102 to Alice 102, which sounds like a variety hits station in the style of Jack, Max or Gen X, with an alternative lean. The first song was "The One I Love" by R.E.M., and the last Christmas song, "Same Auld Lang Syne", tortured my brain. The end of Star 102 occurs just two days before its 12th birthday. As of now, the John Tesh syndicated show continues, probably because Wilks won't pay to end the contract early.

1.2.2011
Happy New Year, everyone. I apologize, but WDAF-TV has not set up Antenna TV on its subchannel yet, as other Local TV LLC and Tribune stations did this weekend. I don't know when we are putting Antenna on the air, but it appears we're waiting until February or March.

12.27.2010
Former WIBW-TV and radio sports anchor Ron Paradis died at his home today at age 66. Paradis spent nearly three decades at WIBW.

12.26.2010
My friends at Radioinsight.com noted multiple domain name registrations regarding the format adjustment at KCKC. Wilks registered Alice102.com, while a front company registered several variations of KC102. All indications seem to point to a "hits of the past" format in the style of Jack FM, Gen X Radio, and the former Max 97.3, though a refreshment of the AC format is not out of the question. By the way, we nearly had an "Alice" Modern AC station in 1997. Entercom was considering a format flip but CBS/Infinity beat them to it with 102.1 the Zone. The Zone died 16 months later, bringing us Star 102.

12.21.2010
You knew we needed something to talk about next year. In the middle of their Christmas music, KCKC (Star 102) is promoting the "new sound of 102" for January 3rd. The jaded part of my brain thinks "oh, of course, they're going back to regular Adult Contemporary programming around that time." Stay tuned.

12.18.2010
Yesterday WDAF-TV activated a subchannel for the first time. 4.2 currently carries the SD signal of FOX 4's programming. Next month 4.2 will be the home of Antenna TV, a network featuring classic TV. All Tribune and Local TV LLC. stations will carry Antenna TV.

12.11.2010
I've been hearing rumblings of a KSHB news expansion in the past few weeks, and it looks like it might happen soon. In Broadcasting and Cable, Scripps indicated it would not renew contracts with Wheel of Fortune and Jeopardy. This matches the rumour I heard of a 4:30 p.m. newscast coming soon to KSHB. I don't know about the 6:30 slot. As I have mentioned before, the end of Oprah and high cost of syndicated shows could generate local news expansion around the country in the next two years.

12.5.2010
I apologize this took so long, but this is what happened with KYYS (1250 kHz). The previous managers fell behind on their financial obligations to Entercom. So, Entercom fired the staff and automated the station until a new set of managers could be found. That new set is Reyes Media. Some, but not all of the staff were rehired.

11.27.2010
KKJO in St. Joseph and KMAJ-FM in Topeka have also flipped to Christmas music, in case you could not get enough of it with KCKC and KUDL.

11.27.2010
There is some weirdness with KYYS (1250 kHz). Even though the FCC still shows Entercom as the owner, the station is under new management (Reyes Media). They are now calling themselves La X, instead of La Super X. The format has shifted to more Spanish-language classic hits. Furthermore, the station claimed to leave the air November 10th, but I still heard them pumping music in at least three checks between the 10th and the 19th. Maybe they meant the jocks had left the air, since it appears they laid off some staff. Considering this is a station that sould have gone off the air with KXTR's move to 1660 kHz, I don't know what to think about them anymore.

11.20.2010
Chris Stigall is leaving his morning show at KCMO for WPHT in Philadelphia. It remains unknown how Cumulus will fill the morning drive time at KCMO.

11.20.2010
KUDL switched to Christmas music on Friday at 5:00.

11.1.2010
I don't think it can happen any earlier, but KCKC transitioned to Christmas music this morning. KUDL set up an online stream, but will wait until after Thanksgiving to play Christmas music.

10.27.2010
KMBC Assistant News Director Gerry Roberts is retiring. Roberts spent numerous years with KMBC in two stints.

10.12.2010
WDAF-TV began broadcasting news in 720p high definition today, starting with the noon newscast. WDAF is the last station in the market to go HD. The HD transition meant a new set from Devlin Design and a new grpahics package. They have plans for a digital sub channel in the future, but the timetable is not public yet.

10.5.2010
I'm back online with a new computer, so hopefully updates will become more frequent. KANU will be off the air part of today and tomorrow for a paint job on the tower.

10.5.2010
We're much closer to the HD transition date at WDAF-TV. The rehearsals are underway on the new set. The main issue is getting the various new hardware and software to "talk" to each other properly (automation, VizRT, video servers, newsroom software). So the newscasts will probably be fairly basic once the switch takes place; I think we're all tired of broadcasting from the newsroom anyway. Fox 4 won't use the O&O graphic package anymore.

10.5.2010
KCXL started playing Christmas music at certain hours last Friday.

10.5.2010
WDAF-FM Program Director Dan Persigehl has left for Atlanta. He also oversaw KGEX. Across the hall, KUDL Program Director Mark Hamlin left the station late last month.

9.2.2010
KMBC will launch a 9:00 p.m. newscast on its sister station, KCWE on September 14th. This will be the third 9:00 newscast in the market. Don't be surprised if more newscasts pop up on all stations as expensive syndication contracts expire (or talk show hosts retire, like Oprah). Furthermore, KMBC will begin reairing some of its programs on the digital subchannel 9.2, newly branded as "More TV" (just as KCWE used to be branded). Weather will continue to occupy most of the hours on KMBC 9.2.

8.24.2010
KCTV is now rejoining the ultra-early newscast race. KCTV will push the start time of its morning news to 4:30 in the morning, joining KSHB and KMBC.

8.23.2010
Jason Ulanet is out at KRBZ. The midday and Resurrection Sunday host has been at the station for seven years.

8.20.2010
The pre-5:00 a.m. newscast is suddenly en vogue again. KSHB announced they would expand their morning news to 4:30 a.m. (along with expanded news on Saturday). This is KSHB's second attempt at news in that time period. One day after KSHB's announcement, KMBC announced they would move up their morning to 4:30 in the morning. Both newscasts start Monday.

8.18.2010
A year after accepting a buyout from WDAF-TV, former sports director Frank Boal is going to KSHB-TV for Kansas City Chiefs coverage. Boal will generally appear on Sundays at the station.

8.14.2010
I've been on vacation, but I am also dealing with a fried laptop. I'm not sure how often I will be able to update the site.

8.14.2010
KPRS quietly dropped the syndicated Steve Harvey show while I was gone. KPRS' ratings dropped when the market converted from Arbitron diaries to PPMs.

8.14.2010
WDAF-TV moves its newscasts into the newsroom for the next two months as they build a new set and prepare for HD broadcasts. Like other FOX stations, WDAF-TV's news will be in 720p format.

7.27.2010
KMBZ named Lisa Carter its new News Director, replacing Nicole Teich. Carter has been with the radio station for several years as assistant news director.

7.27.2010
KMBC anchor/reporter Dion Lim is leaving the station for unspecified reasons, and for an unspecified job in the future.

7.24.2010
KTKA News Director Denise Eck is leaving the station to be an Assistant News Director at WCPO in Cincinnati.

7.23.2010
KCXL received approval for a translator on 102.9 mHz. K275BQ is licensed to Orrick, Missouri for now. Meanwhile, KCXL will play Christmas music this weekend, starting at 10:00 Friday night. The timing is well-placed, since some retail stores are doing a "Christmas in July" Black Friday sale this weekend.

7.21.2010
Nick Dutcher, KSHB's nightside assignment editor, was found dead in his Ruskin Heights home yesterday. Kansas City police are treating it as a homicide. Dutcher had also worked at KMBC in a similar capacity, and volunteered with Call For Action.

7.8.2010
WDAF-TV has hired Mary Pulley as a weekend anchor, replacing Dave Froehlich. Pulley is the weekend anchor at WHSV in Harrisonburg/Charlottesville, Virginia.

6.21.2010
Because of a lightning strike, KQTV in St. Joseph was unable to broadcast local news over the weekend. They could only do weather graphics with voiceovers (no cameras) through master control.

6.21.2010
For those traveling to the lakes this summer, there is a new radio station on the air. KXEA, licensed to Lowry City, MO, is broadcasting a classic hits format at 104.9 mHz. A CP for a religious station in Clinton at 90.5 mHz has taken the call letters KJGC.

6.13.2010
Longtime reporter Bev Chapman is leaving her KMBC reporter job this summer. However, she will occasionally freelance for the station.

6.9.2010
WDAF-TV anchor John Holt had prostate cancer surgery on Monday. He will be on medical leave for the next three to six weeks.

6.6.2010
Good News Ministries has signed on 91.1 KSJI in St. Joseph, with programming from the Air1 Network. Even at 14kw, I am able to pick up the station in Mission.

6.3.2010
"Gen X Radio" has changed call letters from KKSN to KGEX. The KKSN calls return to Portland, Oregon.

5.19.2010
KLZR replaced one syndicated morning show, Bob and Sheri, with another syndicated morning show, Kidd Kraddick. Kraddick most recently had a spot on KKSN in Kansas City.

5.4.2010
In a move that certainly surprises me, KUDL dropped the syndicated Delilah show, reverting to what is now an automated night shift. KUDL had been airing Delilah's show since 1998. KMAJ-FM in Topeka, KBLS in Manhattan and KPLA in Columbia also air the show. No explanation has surfaced. But it appears to be ratings-related. A Cincinnati station made the same decision. Read about that mishap here.
>>Article

5.4.2010
KSHB hires Brett Akagi as their Assistant News Director. Akagi spent ten years at WDAF-TV as a photojournalist before leaving for Minneapolis.

4.21.2010
KCTV has hired Kelly Jones as a new morning anchor. Jones has been reporting at KFMB-TV in San Diego. She'll replace Dana Wright, who will move to a dayside reporting shift. KCTV will also promote Greg Adaline to the other morning anchor spot to replace Chris Pisano.

4.16.2010
Friday at 10:00 KKSN re-imaged itself as "Gen X Radio," a 1980s/90s hits station. Similar stations that have popped up around the country are more 1990s-focused, and I expect this will eventually be the case here. Syndicated Kidd Kraddick and Kim Iverson are out. Ryan Seacrest's show remains for now. As noted below, DJ Kirby starts soon for, presumably, nights. KKSN is still referring to itself as "Gen X Radio 99-7 Kiss FM" in some liners, and just "Gen X Radio" in others.

4.15.2010
KCWJ morning show host Paul Van Sickle heads for a similar position at Way FM in Denver.

4.15.2010
Former KMXV air talent DJ Kirby lands at KKSN according to a tweet from Kelly Urich.

4.15.2010
Longtime Star 102 personality Jeanne Ashley is leaving the station. It's not known what she'll do next.

4.15.2010
The owner of KCXL and KCTO is purchasing a currently silent translator, K279BE, on 102.5 in Richmond, Missouri. They hope to move it closer to Kansas City, but you probably won't see any programming on the translator until the end of the year.

4.6.2010
It had been rumoured, but never reported that when KSHB News Director Rick Iler resigned, it was because he was caught having an affair (on company time) with a married producer -- someone I know personally. Recently, a former KSHB reporter, Leeah Brennan, filed suit claiming Iler fired her in order to hire a reporter with whom he was having an affair. Ouch. Gawker.com is speculating about the identity of that other reporter, but their timeline doesn't match. Far below, you'll see I noted Iler's resignation on March 10, 2009. The reporter named by Gawker started months after Iler left the building.
>>Article

4.5.2010
Nick Wright is moving to the afternoon drive slot on KCSP, where he will compete with the man he once interned for -- WHB's Kevin Kietzman. In somewhat WHB-related news, a new 810 Zone will open in about a month inside Harrah's casino, where Toby Keith's Bar currently sits.

4.5.2010
Pete Grigsby will return to KMBC on a temporary basis while meteorologist Erin Little goes on maternity leave.

3.29.2010
KMBZ finds itself in an interesting quandry over a political ad.
>>Article

3.29.2010
The Corporation for Public Broadcasting is launching seven local journalism centers, including one in the area that will bring together KCUR, Kansas Public Radio, High Plains Public Radio and KBIA.
>>Press Release

3.25.2010
KCTV has hired Michael Coleman as its first Sports Director in seven years. Michael Coleman comes to KCTV from News 12 Long Island. KCTV has implied that Coleman will be one man band sports team, shooting and editing much of his own material. KCTV dumped its own sports department in favor of a deal with Metro Sports in 2003, but that expired a couple of years ago.

3.25.2010
A new station southwest of Lawrence now has call letters to go with a construction permit. The CP for KAWR is licensed to Overbrook, Kansas, at 89.9 mHz. However, the contour for the 3,400 watt station reaches exactly zero cities beyond Overbrook. Lawrence Freenet, an internet provider, is the licensee.

3.18.2010
At 10:37 this morning, the Irish/Celtic music stopped and "103.7 the Dam" debuted on both KCFX-HD2 and the translator on 103.7, which now has an updated call sign K279BI. The Dam is a hard rock station competing with KQRC. The first song was "Fuel" by Metallica.
>>Audio

3.15.2010
I apologize for being a little behind on this one. A translator, K225AW, originally on 92.9 licensed to Independence is now active on 103.7 mHz licsened to Kansas City. Cumulus owns the translator, and is currently playing Irish music. I can hear it in Mission, but more clearly in midtown KC. Here's the funny part: Radioinsight.com did a DNS search and found numerous combinations of damn1037.com pointing to Cumulus. Last year, we speculated Cumulus would either air KCFX-HD2 or KCMO (AM) on that translator. Currently, that Irish music is, in fact, on KCFX-HD2

3.13.2010
KCTV is looking for a new morning anchor. The station is letting Chris Pisano go, effective May 10. Pisano has been at KCTV for the last several years.

3.9.2010
Voiceover artist and broadcaster Dick Fatherley passed away yesterday after a brief illness. Fatherley's voice can be heard in the University of Kansas promos on both radio and TV, as well as many other area businesses.

3.8.2010
Former WDAF-TV and KSHB general manager Robert Wormington passed away over the weekend after suffering a stroke.

3.8.2010
WDAF-TV weekend anchor Dave Froehlich is returning to KRIS-TV in Corpus Christi, Texas, to anchor the morning show.

2.25.2010
KSHB/KMCI names a new General Manager. Mike Vrabac joins the station next month from KJRH in Tulsa. Vrabac has a long history in television and actually worked at KSHB previously... when it was known as KBMA in the 1970s.

2.24.2010
KMBC anchor/reporter Jim Flink is leaving the station after a 15 year run. Flink is going to Columbia to work for Newsy.com, which appears to be a journalism research group.

2.20.2010
On the cable side of the business, Metro Sports will expand its programming March 1. Metro Sports will offer two new channels, one featuring HD programming, and another devoted to repeats.

2.20.2010
Longtime Kansas City voice artist and broadcaster Dick Fatherley is seriously ill at the University of Kansas hospital. Fatherley programmed WHB briefly in the 1960s, but he much more known for his commercial voiceovers.

2.9.2010
KSHB/KMCI General Manager Craig Allison is retiring from the station. Allison has been with the stations for the last 15 years. At the same time, the Assistant News Director is leaving for Florida.

2.9.2010
Cowboy has left KCSP after some kind of meltdown that involved broken glass. He had been co-hosting afternoon drive. Jason Whitlock stated he would return to the station in some capacity.

2.3.2010
The Kansas City Chiefs announced a new partnership with KCFX and WHB. KCFX will continue to broadcast Chiefs games, but WHB will get exclusive rights to other Chiefs shows.
>>Press release

1.31.2010
The CP for a small station on 89.7 in Paola, Kansas, has changed call letters to KWJP. Paola Assembly of God has also sold the station to Gospel To the Nations Ministries, with the condition the seller get guaranteed air time each week. If the 3kw station ever goes on the air, you won't hear it beyond Miami County.

1.27.2010
It's rare for me to promote my own employer, but the basketball gods smiled on Fox 4 this week. When we did the story about Joel Branstrom making a blindfolded half court shot, not only did we make him do it again (without the blindfold), but Rob Low tried his own half court shot -- backward.
>>Video

1.27.2010
KCXL and KCTO are getting closer to upgrading their signals. They're still waiting on a parts replacement.

1.27.2010
The Max Floyd celebrity roast, featuring Shooting Star in concert, is this Saturday. Tickets are $25 in advance. Many former KYYS and other Kansas City radio personalities will be there.

1.21.2010
KSHB has hired Curtis Jay as its new morning anchor. Jay comes from WHBQ in Memphis. He replaces Jeff Vaughn, who left for KENS in San Antonio. They also have a new weekend morning anchor coming from Shreveport.

1.14.2010
KSHB hires George Waldenberger as its new weekend meteorologist. Waldenberger comes to Kansas City from another Scripps station, KJRH in Tulsa.

1.13.2010
KCTV announced their new News Director today. Blaise Labbe comes from KWTV in Oklahoma City, where he had also been News Director. He replaces Tracy Brogden-Miller, whom the new general manager fired last month.

1.4.2010
Wendall Asnchutz passed away early this morning after a long battle with throat cancer. He was 71 years old, and had been ill for the last few years, but only recently stopped treatment. I've changed the video on the side to show one of KCTV's old promos. Anschutz was a University of Kansas graduate who began at KCMO-TV in 1966 as a reporter, then anchor a few years later. He partnered with a very young Anne Peterson in 1979 for an anchor team that would last throughout the 1980s. Anschutz retired in 2001.

1.4.2010
Former KCTV anchor Wendall Anschutz, who has been battling throat cancer, is reportedly in sedation and discouraging further treatment of his cancer. Anschutz started at KCMO-TV in 1966 and retired in 2001.
>>Link

1.2.2010
Welcome to the new year. Sports talker KCSP has replaced Roger Twibell with Bob Fescoe. Fescoe previously worked at WHB and had been working in St. Louis for the last few years.

12.22.2009
At age 86, veteran broadcaster Bill Grigsby says it's time to retire. Grigsby has been a part of sports broadcasts in Kansas City since 1947. Grigsby did play-by-play for the Kansas City A's. He has been on the Chiefs radio broadcasts in some fashion for 46 years, including color commentary at the first Super Bowl (which the Chiefs lost), and more recently, tailgate reports from the parking lot. Sunday marked Grigsby's last home game broadcast.

Site Update
Since the space I was using for the audio files is now a ringtone site, I've reuploaded some items to YouTube. I embedded a little player on the side for the featured video. I'll slowly re-add them to the station pages. If you want to see more files featured on the front page (down the left, across the top, or wherever), just let me know.

12.5.2009
I'm doing a little catching up today. To say it has been a rough week for KCTV is an understatement. The new general manager fired News Director Tracy Brogden-Miller on Friday. Earlier in the week, the new general manager dismantled the investigative unit and announced more reporters would be one man bands (backpack journalists, they call it these days). Last week, the station declined to renew the contract of weekend anchor Shaun Broyls.

11.17.2009
KSHB morning anchor Jeff Vaughn is leaving for an anchor gig at KENS-TV, the CBS affiliate in San Antonio. In fact, they've already put him on the station website. Meanwhile, weekend meteorologist Jeremy Nelson is also leaving KSHB for family reasons.
Vaughn story link

11.6.2009
WDAF (106.5) has signed Blake Powers for mornings on the Wolf. Powers comes from Denver, where he was doing late afternoons on a CHR station there.

11.6.2009
KQTP (102.9) in Topeka will change call letters to KTOP-FM, bringing some heritage call letters back to the FM dial. Cumulus doesn't plan any format change, just the call letter change.

11.2.2009
Happy November! KCKC (Star 102) is already playing Christmas music. Some stations around the country started before Halloween this year. KUDL imported their Christmas playlist about 90 minutes after KCKC.

10.31.2009
You probably noticed KSHB using new graphics and music this week. Scripps went to a centralized graphics hub model, so the graphics will be uniform across their stations. These graphics are based on Scripps' Phoenix station, which is why you see so much orange and yellow. I anticipate they will be tweaked to match KSHB's set more closely.

10.23.2009
Longtime Kansas City radio personality Kelly Urich, who had been running his own internet radio station this year, will return to the FM band for the midday shift at KKSN. Urich would be the only local talent, as Kiss FM airs syndicated shows in the morning, afternoon drive and at night.

10.19.2009
I ran across an interesting story out of Michigan in which the Meredith-owned station in Saginaw is running its own obituary site, and running obituaries on the air for a fee. Meredith says they plan to roll out the same thing at their other stations, which would include KCTV.
>>Link

10.15.2009
This week KCHZ began adding more mainstream pop hits to their playlist. They're also using the slogan "All the Hits," which has been the operating procedure for Cumulus CHR stations lately. There's no indication of changing names to match new Cumulus CHR stations i93.3 in Dallas and i106.7 in Nashville. Furthermore, the station dismissed morning show husband and wife team Shorty and Mike Savage.

10.8.2009
KMXN flipped to country "92.9 the Bull" at noon today. The syndicated Big D & Bubba show will air in the mornings. Topeka now has four country stations, all with different owners.

10.7.2009
Former KCMO and KMBZ host Russ Johnson passed away this week in suburban Denver. KC Confidential reports Johnson might've killed himself.

10.7.2009
Meredith Broadcasting has named Robert Totsch the new General Manager of KCTV and KSMO, replacing Kirk Black. Totsch has been at Belo's KMOV in St. Louis for 21 years; he's also the president of the CBS Sales Advisory Committee.

10.7.2009
KMXN (92.9) in Topeka is stunting with television theme songs. If a format change is occurring, it would be the fifth in the last six years. I heard a rumor about a flip to country a while back, but I was skeptical at the time. RadioInsight is now tweeting about Great Plains Media registering bull929.com back on September 18th, so perhaps Topeka is about to get its fourth country station. I've also heard the syndicated Big D and Bubba show might be signed up for morning drive.

10.6.2009
WDAF-TV celebrates 60 years on the air October 16th. That night former anchor Cynthia Smith will return to the station to anchor the 6:00 news with Phil Witt, and possibly the 10:00 show. A 9:30 retrospective will also air on Thursday the 15th. Friday's 10pm show is approximate, because I think the 16th is game 1 of the ALCS. The first pitch of the ALCS and World Series games have moved up to 6:57 Central time, but that doesn't mean the games won't run long.

10.4.2009
The Mid-America Regional Emmys took place in St. Louis Saturday night. These are the awards you generally see promoted on the air. Scanning the list, it appears the main four Kansas City TV stations each won in at least four categories, and almost every station in Missouri won something. However, KMBC did win for news excellence, best newscast and weather coverage.

10.1.2009
Paul Marshall (NeanderPaul) has left KQRC. A few days later, Jason Nivens returned to the station to take his spot.

9.24.2009
I've returned from vacation (and what the hell is going on with my Jayhawks??). Anyway, WDAF-TV reshuffled their weekend lineup, naming Kim Byrnes morning weekend anchor, and Stephanie Hockridge and Dave Froehlich evening weekend anchors. Previously, anchors like Tom Lawrence and Paul Herdtner were pulling the suicidal morning-evening shift all weekend.

9.24.2009
KLRQ in Clinton, which airs the K-Love network, has been off the air for much of the past month due to transmitter trouble. They anticipate returning to full power soon.

9.24.2009
KCXL and KCTO hope to have their upgraded transmitters in place by mid-October.

9.24.2009
Last week, Kansas City joined the list of markets using PPMs, or "people meters" to measure radio listening habits. The meters are not without controversy; minority broadcast groups believe it will hurt their ratings, and therefore their sales. One Spanish language radio group has challenged the PPMs in court.

9.8.2009
KCTO (1160 kHz) will reportedly start stunting with Christmas music in October 1st as they prepare for a new format separate from KCXL. Both stations were recently approved for facility upgrades.

9.6.2009
Cumulus is buying translator K225AW (originally licensed to 92.9 mHz, but moved to 92.7) from Horizon Christian Fellowship. K225AW is licensed to Independence.

8.31.2009
Perhaps you saw KMBC morning anchor Dion Lim's story about the mad dash for a wedding dress in Boston (for which she was a part). The Boston Herald captured a side of Lim not shown in her original story. FTVLive.com put it on their front page.
>>Link

8.31.2009
This was the last day for SkyFox at WDAF-TV. Local TV LLC. ordered the grounding of the chopper, which will be stripped of its equipment. WDAF is working on alternative methods for covering breaking news from the air.

8.27.2009
KSFT has changed call letters to KESJ.

8.22.2009
Larry Moffitt is back on the air. He has an afternoon radio show on KDKD-FM (95.3) in Clinton, Missouri. KDKD is generally not receivable around the Kansas City area.

8.22.2009
Traffic reporter Rhiannon Ally is leaving KCTV to host a show for Meredith-owned Better TV, which is a TV version of the magazine Better Homes and Gardens. I believe Meredith produces Better TV in Rocky Hill, Connecticut, where Meredith-owned CBS affiliate WFSB is also located. In the meantime, Chuck Harmon (aka Chuck Nasty, aka Nine Finger Charlie), will give traffic reports until KCTV hires someone new.

8.19.2009
There will be a change at the top at KCTV. General Manager Kirk Black is leaving to take the same job with Meredith's WGCL in Atlanta. Black came to KCTV eight years ago, helping change the station's news philosophy and overseeing a huge turnover in the on-air staff.

8.18.2009
The FCC granted KCXL (1140 kHz) a construction permit to increase daytime power to 4kw. The station still needs to buy the equipment for the upgrade. After the power increase, it appears sister station KCTO (1160 kHz) will be programmed more independently, with the possibility of adult standards at least part of the time.

8.17.2009
KSFT in St. Joseph will flip from satellite-fed oldies to ESPN sports on August 25th. KSFT carries St. Louis Cardinals baseball and Missouri Tiger sports.

8.17.2009
KKSN has named Dan Persigehl as their new PD. He comes from Entercom's Portland cluster.

8.17.2009
KCTV's new weekend morning meteorologist made her debut this weekend. Iris Hermosillo comes from KSNF in Joplin.

8.5.2009
KCTV signed a one-year contract with radio station WHB to provide local sports segments for the TV station, though not the traditional nightly sports roundup. KCTV dropped its own sports department several years ago, previously outsourcing to Metro Sports. Metro Sports currently only provides a Chiefs pregame show.

8.5.2009
A judge ruled a lawsuit filed by three KMBC personalities is eligible for arbitration. That's a blow to Kelly Eckerman, Maria Antonia and Peggy Breit, who sought to bring their age discrimination lawsuit to trial. Earlier this summer, a judge removed KMBC General Manager Wayne Godsey from the list of defendants.

7.30.2009
Weekend anchor Paul Herdtner is leaving WDAF-TV to become the public relations director for the Mutual Fund Store in Overland Park. Herdtner originally arrived as a morning show anchor.

7.18.2009
Former CBS anchorman Walter Cronkite passed away yesterday at the age of 92. His fading health had been speculated widely for the past month. Cronkite was born in St. Joseph. He also worked briefly as a sports reporter at KCMO in the 1930s.

7.14.2009
This is going to be a busy week for bankruptcy courts and the TV world. New Vision Television, owner of KSNT in Topeka and KSNW in Wichita, filed for Chapter 11 protection today. Sinclair Broadcasting, a one time owner in KC, is expected to be next after reporting $11 million in cash and $1.4 billion in debt. The courts also canceled the planned auction of Young Broadcasting, but it does not appear Local TV LLC., owner of WDAF-TV, will be taking over those assets (the hot rumour is HIG Capital of Miami taking over).

7.11.2009
Liana Joyce is leaving KCTV after 39 years in Kansas City media. Joyce started at KCMO radio in 1970.

7.7.2009
KSHB recently laid off sports reporter/anchor Leon Liebl. However, they have rehired Lisa Holbrook to cover sports on a per diem basis. You might've noticed her on the air tonight.

7.7.2009
President Obama has nominated KCUR General Manager Patricia Cahill to serve on the board of the Corporation for Public Broadcasting.

6.29.2009
Local TV LLC. recently offered a second round of buyouts at Fox 4. Sports Director Frank Boal is one of the people taking a buyout. Boal started working at the station in 1981. His last day is June 30th.
>>More information

6.29.2009
Former KCTV and radio traffic reporter Ally Francis received three months probation for pleading guilty to money laundering. Francis was part of a scheme to overbill a wholseale grocer for cleaning services. She pleaded guilty in exchange for testimony against other defendants.

6.23.2009
Silver Point Finance has taken over KUKC-LP, as Equity Media Holdings was unable to find a buyer. Silver Point was a major financer of Equity Media and pushed for liquidation after Equity filed for Chapter 11 bankruptcy protection. Equity put KUKC up for auction in April, but then withdrew it.

6.23.2009
KKSN's only local weekday host, Michelle Nichols, is leaving after three months on the midday shift.

6.14.2009
The FCC has approved KCTO's (1160 kHz) application to increase daytime power to 5kw. That would greatly improve coverage in Johnson and Jackson counties. KCXL (1140 kHz) will resubmit an application to increase daytime power to 4kw.

6.13.2009
The time has come and gone for the digital TV switch, and as far as I know, the sun came up behind those clouds. All Kansas City full powered stations dropped their analog signals at 9:00 a.m., with the exception of KMBC, which will run a DTV infomercial for the next month. KCWE and KTAJ had actually shut off their analog signals months ahead of schedule. Stations will have the option of using a TV or DT suffix, or no suffix at all if possible. I will work on updating those files when I have the chance. The tower heights will not be accurate since many stations have not removed their analog transmitters from the tops of towers yet.

6.10.2009
After four years with WDAF-TV, Anchor Shelli Lockhart is leaving to return to Boston. Her last day is June 19.

6.6.2009
According to the Pitch, a former KCTV Operations Manager is suing over a supposed hostile atmosphere at the station, generally running from 2002 to her termination in 2008. Why she is filing the lawsuit now is unclear.
>>Article

5.26.2009
KSHB named Peggy Phillip the new News Director, replacing Rick Iler. Phillip spent the last year at co-owned WMAR in Baltimore.

5.14.2009
KCFX let morning host Doug Medlock go, reducing them to, at the moment, one live voice during the week.

5.12.2009
After a decade, program director Thom McGinty is out at KUDL. Mark Hamlin will be the new PD, coming from South Carolina.

5.1.2009
KLZR quietly signed a contract with the syndicated Bob and Sheri morning show; it started airing this week.

5.1.2009
With the failure of Equity Broadcasting, KUKC-LP, the Kansas City Univision affiliate, is up for sale. Other Equity stations have already been sold.

4.26.2009
Nivens is no longer at KQRC. You can watch a YouTube message from him below.
>>Video

4.16.2009
The Jayhawk TV network will move to KSMO starting in this fall. That covers Kansas Jayhawk football and basketball coaches shows, plus some men's basketball games. That depends on how many games ESPN/ABC and CBS want, and ESPN takes a lot of them. KSMO had the network in the 1990s and early 2000s as well, before KMCI claimed it.

4.15.2009
KTAJ will shut off its analog signal Thursday, April 16th.

4.5.2009
The Kansas City Star ran an article chronicling the financial struggle of KKFI. Regardless of what one might think of the station's politics, it would be a shame to see another local voice silenced.
>>Article

4.3.2009
KMXN is now airing the syndicated "Free Beer and Hot Wings" morning show, which is based out of WGRD in Grand Rapids, Michigan. They were unable to negotiate a new contract with the Bob and Tom show.

3.26.2009
Well, it appears Sound Lantern will cease to exist March 31. The sound files will obviously stop working for a while until I find another host.

3.24.2009
Cumulus laid off more people Monday at its Kansas City stations (mostly behind the scenes). Between here and Topeka there aren't many live voices left at its properties.

3.23.2009
Morris Communications employees will have wages cut between 5 and 10%. Morris is also reportedly shopping around WIBW and WIBW-FM.

3.16.2009
An update on KMBC - Len Dawson is not fully retiring. He is cutting back his schedule to vacation relief plus a regular Chiefs segments during the season on Sundays.

3.13.2009
KMBC is exepcted to announce a major retirement next week. The buzz is sports anchor Len Dawson will announce his departure, but so far, no confirmation. Promos are advertising a major announcement Monday night at 10:00. There had been rumours earlier in the year about KMBC negotiating a deal with Metro Sports, which recently parted ways with KCTV. It could also bring Dave Stewart back on the air at KMBC, where he once worked.

3.13.2009
Some of you wrote asking why WDAF-TV is not on Cox Cable in Topeka anymore. KTMJ/Topeka exercised their option to block us from cable systems in the Topeka market. Previously, NewsCorp negotiated deals to extend WDAF to cable systems outside its DMA. New owner Local TV LLC. is not doing that.

3.13.2009
A new translator, K273BF, signed on at 102.5 mHz in St. Joseph. It is retransmitting KGNM's programming.

3.10.2009
KSHB News Director Rick Iler resigned today over a personnel matter at the station. A producer was briefly suspended over the same matter.

3.8.2009
Voiceover artist Brian James died last week from a heart attack at age 48. He wasn't local, but you probably knew his voice. James provided voiceovers for 101 the Fox and previously 98.9 the Rock. KDWB in Minneapolis set up a tribute page with some of his work.
>>Link

3.7.2009
Due to departures, Fox 4 is shuffling the deck again. Mark Alford and Loren Halifax will anchor the noon show in addition to the morning show. Paul Herdtner will solo anchor the weekends. Dave Froehlich, Stephanie Hockridge, Leslie Carto and Megan Cloherty are back in the reporting mix five days per week.

2.28.2009
KCPT names Kliff Kuehl its new president. Kuehl comes from KNPB in Reno, NV.

2.28.2009
ThisTV will actually debut March 3 on a KCWE subchannel. Thanks to Joey Phillips for the screencap.



2.26.2009
Steve Forman of KMAJ is the latest Cumulus casualty. The station will pipe in a syndicated show from Philadelphia in his place. Rumours are now circulating Cumulus will eliminate all of its Topeka on-air staff in favor of syndication and voice tracking from other markets.

Site Update
I changed the layout of the site. Hopefully there are no issues with the way it looks on your computer. I ditched the frames and the arduous mapping and created a simple new logo. The menu requires Javascript. The featured media will usually be in the green Sound Lantern player. I'm still working out some kinks and uploading sound files, so please be patient.

2.18.2009
WIBW-TV, KTWU and KTKA all ceased analog broadcasting yesterday. KSNT is acting as the Topeka market's "night light" station, continuing analog transmission until June 12. Remember that Topeka stations changed DTV allocations (now using their old analog assignments), so rescan the TV. And if you have a UHF-only setup, you will need to add a VHF antenna to receive WIBW and KTWU.

2.15.2009
KCWE will add ThisTV as a digital subchannel on March 1. ThisTV shows MGM and United Artist movies.

2.13.2009
Cumulus has been laying off a lot of people lately. KDVV's Derek Wolf, KMAJ-FM's Rose Diehl and KMAJ's Deb Goodrich are among the Topeka personalities let go. KMAJ will pick up Dave Ramsey's syndicated show.

2.12.2009
DTV update: All Kansas City stations have relented, and decided to keep their analog transmitters on to June 12. Topeka and Wichita were set for February 17. However, the FCC won't let everyone shut off early. KSNT drew the short straw in Topeka, and they will stay on until June 12.
>>FCC list of station deadlines

2.4.2009
After 19 years, morning show host Dan Hurst is out at KUDL.

2.2.2009
This clip is from WFSB in Hartford, Connecticut. I think a graphic artist is looking for a new job.


Site Update
I'm shutting off my analog transmission too. No, not really, but I hope to ditch the current site design around February 17. Let's face it, I'm not a professional graphic designer for a reason. But I will eliminate the frames, and hopefully, make the site a little easier to read. As always, if you have something to contribute, contact me. So look for the new layout in a few weeks.

2.1.2009
Despite the likely delay in the DTV deadline, don't look for many, if any, Kansas City analog signals to stay on the air. Local TV, LLC. has told all their stations, including WDAF, that analog broadcasting will cease on Feb. 17 regardless of Congressional action. Stations are not budgeted for dual transmissions beyond that date. If you know of any stations that will potentially keep their analog signals on the air to June 12, let me know.

2.1.2009
Hearst-Argyle has reached a new deal with Sunflower Broadband, putting KMBC and KCWE back on the cable lineup.

1.26.2009
WDAF-TV's new website launched on Tuesday afternoon. The new URL is http://www.fox4kc.com. Fox 4 lost their old URL in the sale to Local TV, LLC., though it will continue to redirect for another three months.

1.26.2009
KCTV is losing most of their weekend morning show. Anchor/weekday reporter Surae Chinn and husband meteorologist Devon Lucie are leaving for Washington, D.C., where Chinn has landed a reporting job at Gannett-owned WUSA (hopefully they get the furloughs out of the way before she arrives).

1.20.2009
Along with a new program director arriving from Wisconsin, KCSP will reportedly make some on-air changes. Chris and the Cowboy move to morning drive. Dan Patrick's syndicated show will air from 9-11 in the morning. Roger Twibell moves to afternoon drive. Those changes take effect next month.

1.13.2009
99.7 the Boulevard reached a sudden dead end today, when Entercom flipped the station to Hot AC "99.7 Kiss FM." The Boulevard, which had morphed from something resembling adult alternative to your standard classic rock, lasted one year and two days. The new station is entirely syndicated at this point, with Kidd Kraddick in the morning, Ryan Seacrest during afternoon drive and Kim Iverson at night. The new call letters are KKSN. If you could hear the station (don't know the deal behind the audio problems over the last 36 hours), the format began at 3:00 with an hour of American Idol songs, leading up to Seacrest.

1.4.2009
Weekend anchor Jere Gish will leave KMBC; he is returning to his old station in Pennsylvania. Jim Flink will move back to weekends. Kris Ketz and Donna Pittman will alternate co-anchoring the last two hours of the morning show with Dion Lim.

1.1.2009
Time Warner and Viacom resolved their differences, but a few local channels did not. Sunflower Broadband dropped KMBC and KCWE from the lineup as compensation negotiations stalled. Dish Network dropped Topeka's KTKA for the same reason.

1.1.2009
On January 19th, KQTV in St. Joseph will lower their tower 200 feet and reduce analog power in preparation to move their digital signal to channel 7.

12.22.2008
You might've noticed the featured sound is being hosted by Sound Lantern. I hope to move some audio clips onto that site, which seems to maintain the sound quality much better than YouTube. You can see a couple of embedded sounds on the 104.3 page, 105.9 page and 106.5 page.

12.22.2008
With the demise of NBC Weather Plus, KSHB is transitioning to its own weather channel on its digital subchannel (42.2 digitally, 41.2 on your TV).

12.22.2008
Former KUDL and WHB morning co-host and longtime production man Chuck Hayes died earlier this month from cancer.

12.15.2008
As announced earlier, KCWE shut off its analog signal this morning. The switch occurred at the end of KMBC's morning newscast. KMBC will move its digital signal to channel 29, hence the need for an early shutdown at KCWE.

12.9.2008
Sports is not on a good streak in Kansas City. KCTV will drop Metro Sports from its nightly newscasts. Metro will continue to provide a Chiefs pregame and postgame show. KCTV does not have any plans to restart sports on their own.

12.9.2008
KMRN (1360 kHz) in Cameron, Missouri, has switched from talk to country.

12.3.2008
Longtime television news anchor Stan Carmack died last week at the age of 71. Carmack worked at KCMO-TV/KCTV for 21 years. He also had a four-year stint at KMBC, as seen in this video.
>>Video

11.24.2008
The game is over for the 38 Sports Spot. KSHB and KMCI canceled the show after five years, citing economic reasons.

11.18.2008
KCWE won't wait until February. The CW affiliate will turn off its analog signal on December 15th, becoming the first DTV-only station in Kansas City (for a couple of months, anyway).

11.14.2008
27 years after the Christine Craft lawsuit, KMBC watches history repeat itself. Kelly Eckerman, Peggy Breit and Maria Antonia sued KMBC and Hearst-Argyle for age and gender discrimination. Eckerman is 48, Antonia is 49 and Breit is 54. They all cited changes to their schedules in deference to the younger females to the station, and different standards for the older males on the air.
>>lawsuit (.pdf)

11.12.2008
Kelly Urich is leaving KMXV after more than ten years with the station. Urich will record a show for Sirius-XM satellite radio.

11.7.2008
Christmas music? You bet. KCKC and KUDL both flipped the switch within hours of each other.

11.7.2008
KTKA laid off several employees, including anchor Sophia (Wharton) Spencer. It appears they will cancel their morning and noon news.

11.3.2008
I updated KKWK's status to show they have changed from adult contemporary to classic hits.

10.27.2008
This is not the best time to be in radio. On the heels of Entercom's job cuts, Cumulus issued its own layoffs at the Kansas City and Topeka clusters recently. That includes Rich and Luann at KQTP, Chris Gallagher at KMAJ, Charlie Knight and Don Daniels from KCMO-FM, Moffitt and Frankie from KCFX and Dell Rice from KMJK. When Wilks Broadcasting took over the CBS/Infinity stations, they made some job cuts... could they do it again? In the newspaper world, KC Star reporters are very worried about their job security post-election. And in television, we're always worried!

10.27.2008
KMBC is broadcasting on a second digital subchannel now. The first one is weather. The second one appears to just show full screen versions of programming.

10.20.2008
KCTV transitioned to high definition newscasts this week. That leaves WDAF as the only newscast not in HD.

10.17.2008
Entercom swings the axe repeatedly at their Kansas City-area offices. Market Manager Herndon Hasty, PD Greg Bergen, sports reporter Rhonda Moss and several others are all out. The company also stopped matching 401(k) funds.

10.5.2008
Jim Welch passed away a couple of weeks ago in Phoenix. He worked in Kansas City under his real name at KMBR/KLTH, and earlier at WHB under the name Greg Austin.
>>Article

10.5.2008
Admittedly, I whiffed on KSNT's owner buying KTMJ, the FOX affiliate in Topeka. That happened some time ago. Now the two stations have combined forces. KTMJ will begin a 7:00 a.m. newscast at the end of the month. Also in Topeka, KTKA has been up for sale since the summer, but so far, no buyer has come forward.

10.5.2008
I've already seen Christmas decorations sharing space with Halloween decorations. Not surprisingly, Christmas music is already on the air too. KCXL (1140 kHz) and KCTO (1160 kHz) are airing Christmas music on the weekends. KCTO also plays an hour of it at 11:00 in the morning during the week. 10.4.2008
One more change at Fox 4: Laura Thornquist has resigned. The morning-turned-weekend anchor leaves the station on October 17th.

9.30.2008
KCTV has moved to a temporary set while they install a new set for their HD broadcasts.

9.25.2008
There are changes afoot at Fox 4. Starting October 6, Mark Alford and Loren Halifax will anchor all four hours of the morning show. Paul Herdtner and Laura Thornquist move to all of the weekend shows. Dave Froehlich and Stephanie Hockridge team up to anchor the noon show. Rob Low and Heather Claybrook go back to full-time reporting.

9.22.2008
I'm experimenting with uploading clips from my aircheck collection to YouTube. Between Windows Movie Maker and YouTube itself, I'm not happy with the file compression and audio quality. But if there's interest, I'll upload more files.



9.19.2008
KCMO-FM signs up for the Tom Kent classic hits radio feed for weekends.

8.28.2008
KCTV secures the rights for the Plaza light ceremony over the next three years.

8.28.2008
KSHB's Keith King appears to be moving off the weekend anchor desk for investigative reporting duties during the week.

8.23.2008
As a journalist, you freak out momentarily when a competitor beats you to a story. I'm sure a lot of journalists felt that way as KMBC interrupted Oprah Friday afternoon to show us a Barack Obama/Evan Bayh bumper sticker printed in Lenexa. Drudge picked up on it. So did the L.A. Times. Unfortunately for KMBC, they didn't scoop the nation, instead receiving a vigorous wedgie once it became clear Joe Biden was the running mate. Remember, they interrupted a high profile program to bring us the story originally. Aaron Barnhardt had the best line: sticker shock. Around 5:00, we remembered John Kerry did the same thing in 2004. He printed stickers with multiple combinations, including Dick Gephardt. The New York Post got burned back then. We examined the font: it wasn't the same. Then medaline.com reported seeing Obama/Biden stickers in Springfield, Illinois. MSNBC started reporting Tim Kaine and Evan Bayh were out. By 6:30, the story had unraveled, and we were left with Laura Ingraham telling us the sticker looked like something a kid printed in his garage. I doubt anyone will lose their job over this, but credibility decreased dramatically.

8.17.2008
KCPT will discontinue its auctions, apparently for not generating enough revenue. The interim CEO of the public television station made this decision.

8.17.2008
As expected, both Afentra and Lazlo return to KRBZ for separate shows starting next week.

8.9.2008
KSHB debuted its new set after the Olympic opening ceremony last night. The set is from the FX group design team; it looks fairly sharp. I'm still not a fan of the thick block-lettered lower-thirds. In case you're wondering, my favorite set design is at WFXT in Boston. KCTV will reportedly start broadcasting its news in high definition in September, though these things have a way of getting pushed back into a sweeps period (November). With WDAF's new owner paying $66 million in interest each month as part of the loan they took out to buy all those FOX stations, don't look for HD anytime this decade.

7.26.2008
A new cp for 91.1 in St. Joseph takes the call letters KSJI. Good News Ministries, owner of KGNM (1270 kHz), owns this construction permit.